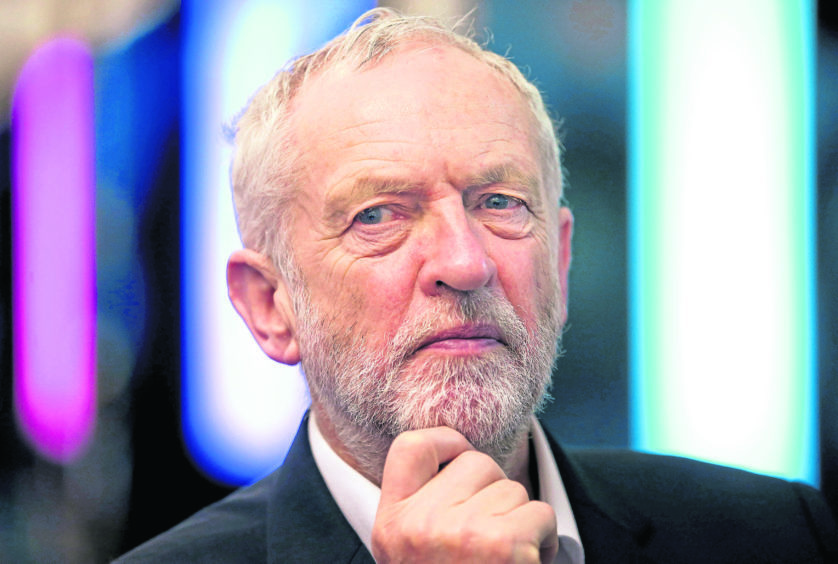 Jeremy Corbyn's future as Labour leader has been called into question after it emerged the party was on course for a historic defeat.
Bitter divisions emerged in Labour's top ranks over who was responsible for the party's dire level of predicted losses at the general election.
The BBC/Sky/ITV poll suggested Labour had slumped to 191 seats while the Tories had surged to 368 and winning a majority of 86, paving the way for the UK to leave the EU next month.
Shadow chancellor John McDonnell was visibly shell-shocked by the figures suggesting Labour was on course for its second general election defeat under Jeremy Corbyn.
Mr McDonnell sought to blame a public discourse in which "Brexit has dominated", defended the left-wing policies adopted by him and Mr Corbyn, and said "appropriate decisions" will be made about the future of the leadership.
If the actual result resembles the prediction, Labour will score its worst result in terms of seats since 1935.
After the poll, Labour's Edinburgh South candidate Ian Murray said: "Every door I knocked on, and my team and I spoke to 11,000 people, mentioned Corbyn. Not Brexit but Corbyn. I've been saying this for years.
"The outcome is that we've let the country down and we must change course and fast."
Former Labour minister Caroline Flint added: "We're going to hear the Corbynistas blame it on Brexit and the Labour Uber Remainers blaming Corbyn.
"Both are to blame for what looks like a terrible night for Labour. Both have taken for granted Labour's heartlands. Sorry we couldn't offer you a Labour Party you could trust."
Shortly after the poll was released, Mr McDonnell told the BBC he was shocked by the prediction, having thought the polls were narrowing in what he described as a "Brexit election".
"If it is anywhere near this it will be extremely disappointing for the party overall and for our movement," he said.
"I think Brexit has dominated, it has dominated everything by the looks of it.
"We thought other issues could cut through and there would be a wider debate, from this evidence there clearly wasn't."