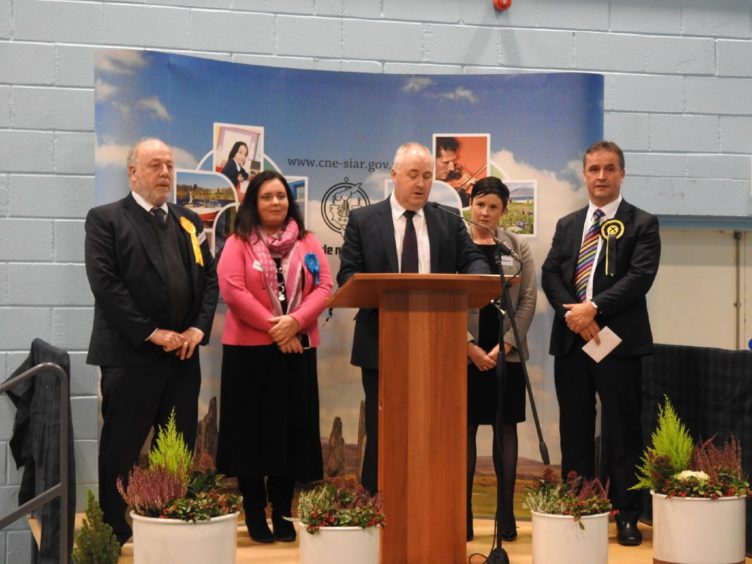 Angus MacNeil has held the Western Isles for the SNP after more than doubling his majority.
In 2017, Mr MacNeil's majority fell from 4,102 to just over 1,000 – but last night it rose to 2,438.
The Tories also increased their vote to take third place with over 3,200 votes.
Labour's vote, however, fell to barely over 4,000.
It is the fifth time Mr MacNeil, who was the chairman of the influential Commons all-party international trade committee in the last parliament, has won the seat since 2005.
Mr MacNeil said both Brexit and Independence had played its part locally.
He said: "People in the islands have understood what Brexit now means and now we will be the hardest hit part of the UK. We cannot have Brexit forced on us and the answer is independence."
Labour's Alison MacCorquodale said she would be back to fight again.
"We didn't quite get there – I will walk 500 miles for you and yes you are going to have to walk 500 more, because I will be back," she told the count.
The result was announced at around 3am, after all the votes – including those flown from Barra, Vatersay, Eriskay and the Uists – were counted in Stornoway.