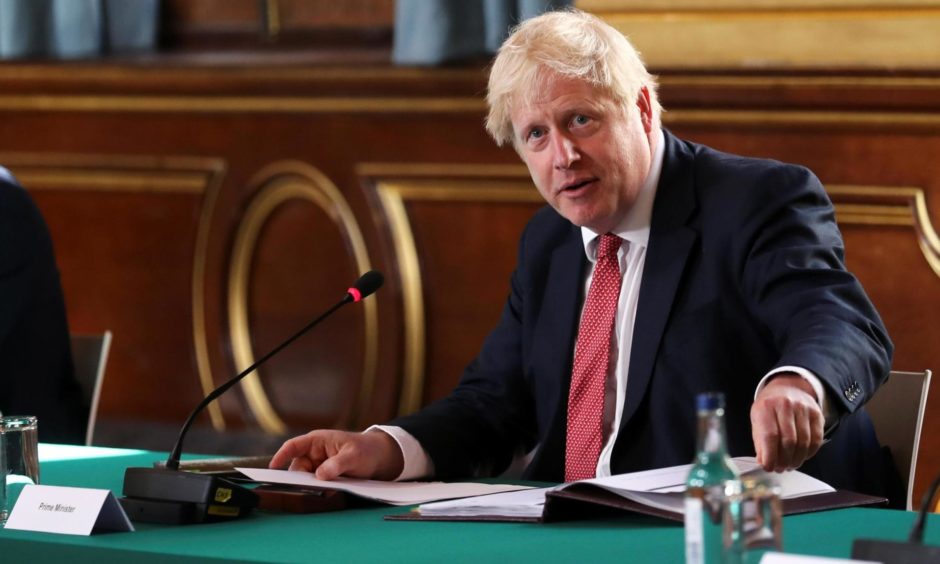 Boris Johnson is planning to ditch key parts of last year's Brexit agreement if the European Union does not agree to the UK's trade deal demands by October 15.
Disagreement between the negotiating teams is centred on post-Brexit fishing arrangements, with the EU advocating a continuation of the common fisheries policy and the UK demanding its end.
Another round of talks – the eighth – begins tomorrow, but on the eve of negotiations it has been reported that the prime minister is preparing to "eliminate" the legal force of the Withdrawal Agreement if concessions from Brussels are not forthcoming.
The move would in effect cancel a requirement for new Northern Ireland customs arrangements which were intended to prevent the return of checks at the border with the Irish Republic.
Nicola Sturgeon said the threat only heightened the risk of a no-deal and branded the prime minister, who ran on a campaign saying his Brexit deal was oven-ready, a "charlatan".
If true, this means repudiation by UK govt of a Treaty freely negotiated by it, & described by PM in GE as an 'oven ready' deal. This will significantly increase likelihood of no deal, and the resulting damage to the economy will be entirely Tory inflicted. What charlatans. https://t.co/p0Ur3YwEnK

— Nicola Sturgeon (@NicolaSturgeon) September 6, 2020
Downing Street said it was a standby plan in case trade talks fail.
Mr Johnson is expected to say later that if no agreement is reached before the October European Council meeting, then both sides should "move on".
He will say: "The EU have been very clear about the timetable. I am too. There needs to be an agreement with our European friends by the time of the European Council on 15 October if it's going to be in force by the end of the year.
"So there is no sense in thinking about timelines that go beyond that point.
"If we can't agree by then, then I do not see that there will be a free trade agreement between us, and we should both accept that and move on."
Mr Johnson rejected predictions of economic disaster in such a scenario, insisting a no-deal would be a "good outcome for the UK".
If this is in the Internal Market Bill , due to be published this week, then it will not only continue to be opposed by Scotland & Wales but will now threaten the stability of the NI Executive and alienate not just #EU but also any country that is considering an FTA with U.K. https://t.co/TYdOIe0cgZ

— Michael Russell (@Feorlean) September 6, 2020
He added: "As a Government we are preparing, at our borders and at our ports, to be ready for it. We will have full control over our laws, our rules, and our fishing waters.
"We will have the freedom to do trade deals with every country in the world. And we will prosper mightily as a result."
Mr Johnson said the UK would look to find "sensible accommodations" on flights and haulage in the event of a no-deal.
He said there was "still an agreement to be had" if the EU compromised, but warned "we cannot and will not compromise on the fundamentals of what it means to be an independent country to get it."
SNP Westminster leader Ian Blackford described the comments as "reckless". He said: "His plan for the hardest of Brexits would be devastating for Scotland, causing lasting damage to Scottish jobs and the economy in the middle of a pandemic.
"By threatening to undermine the UK's international treaty obligations and impose a catastrophic no-deal Brexit on Scotland against our will, the prime minister is proving he cannot be trusted and is underlining the need for Scotland to become an independent country.
"Scotland has been completely ignored by Westminster throughout the Brexit process. It is increasingly clear that the UK will now be leaving the EU with either a very bad deal or no deal at all – either of which would be a disaster for Scotland."