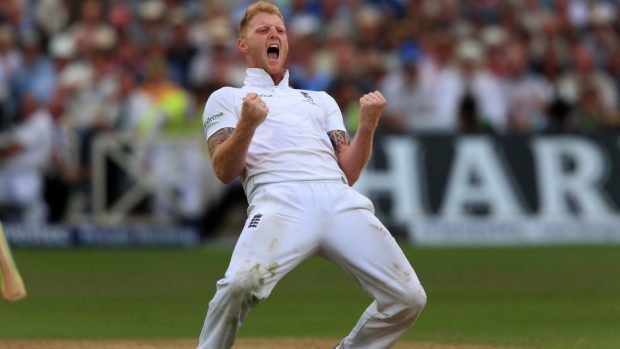 Sport often provides tales of the unexpected, but even now, as the dust has settled on Ben Stokes' remarkable exploits at Headingley, there remains a sense of near-disbelief at how the Third Test and the Ashes series had been turned on its head.
Where, for instance, do the Australians go from here? At one point on Sunday, it seemed inevitable they would move 2-0 ahead and thereby retain the little urn for the first time in Blighty since 2001. The psychological implications of their defeat will be very hard to transcend in the remaining two contests.
As for their captain, Tim Paine, there must be serious questions about whether he is even picked for the Fourth Test at Old Trafford on September 4. He's not scoring enough runs to be an automatic selection and he admitted afterwards he hadn't used the review process properly – which explains why his side had no referrals left when Stokes was plumb lbw, only to be spared by umpire Joel Wilson.
And it's not as if the Aussies don't have alternatives. Steve Smith will be back in the frame for Manchester and, while his return as skipper might spark controversy, he's getting booed everywhere he goes on his travels in England anyway, and it isn't stopping him scoring big hundreds on a regular basis.
In some ways, it would be a massive declaration of intent if he was reappointed to the role after his travails on and off the pitch. A Wimbledon FC-style call to the Barmy Army. "We know you don't like us – and we don't care!"
Both teams' batting line-ups remain fragile, but Marnus Labuschagne has made a significant impression in his last three innings and he and Smith look a potent combination at 4 and 5. England, in contrast, have to worry about Jason Roy and Jos Buttler, while Rory Burns and Joe Denly will earn another opportunity, but they still have plenty to do to convince the sceptics.
The biggest concern for the Australians, though, is that the momentum is now with their opponents and that often proves an impossible bandwagon to halt. Jofra Archer has glittered in both Tests since making his debut, Joe Root has regained some of his swagger and Stokes….well, he is already a shoo-in for Sports Personality of the Year and a subsequent knighthood, if the more hysterical reports are to be believed.
England were elevated to Ashes glory by Ian Botham – and Bob Willis – in 1981 and Andrew Flintoff in 2005. Stokes, a big, brash, belligerent character with infinite reserves of self-belief and exuberant talent, is built in the same mould and has grabbed the series by the scruff of the neck.
He will not relinquish that stranglehold easily from this position.