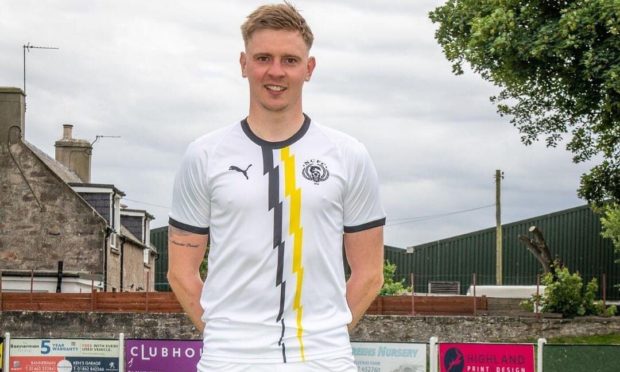 Nairn County have announced "a ground-breaking new kit sponsorship deal" which will see the club promote local mental healthy charity Mikeysline.
The branding for the charity will appear on the back of Nairn's away and third shirts.
The deal has been organised by local oil and gas consultancy Sidecrystal who have elected to forego their branding in favour of promoting the charity, with the agreement of the club's main sponsor Camm-Pro. It will also be displayed on the front of the club's home shirt.
Mikeysline was set up in 2015 in response to an increasing number of suicides in the Highlands.
Nairn County chairman Donald Matheson said: "We are absolutely delighted to welcome Camm-Pro in conjunction with Mikeysline and Centurion Plumbing Services as sponsors of our new kit ahead of the start of the season.
"It is a huge boost for the club for us to have been able to conclude these deals and I cannot thank our new sponsors enough for agreeing to support us and Mikeysline for giving us permission to carry their logo.
"It is an extremely generous gesture from Sidecrystal to forego their branding on the new kits to allow us to promote Mikeysline while added generosity from Camm-Pro will also see the charity displayed on our home shirt and we thank them for that as well.
"Mikeysline do a staggering amount of amazing work across the local area tackling an issue which is heartbreakingly prevalent in Nairn and elsewhere in the Highlands.
"We want to do what we can to help Mikeysline reduce suicide rates in the Highlands and by carrying their logo and contact details on our shirts, we hope to be able to raise further awareness of the fantastic work they do and the help that is out there."