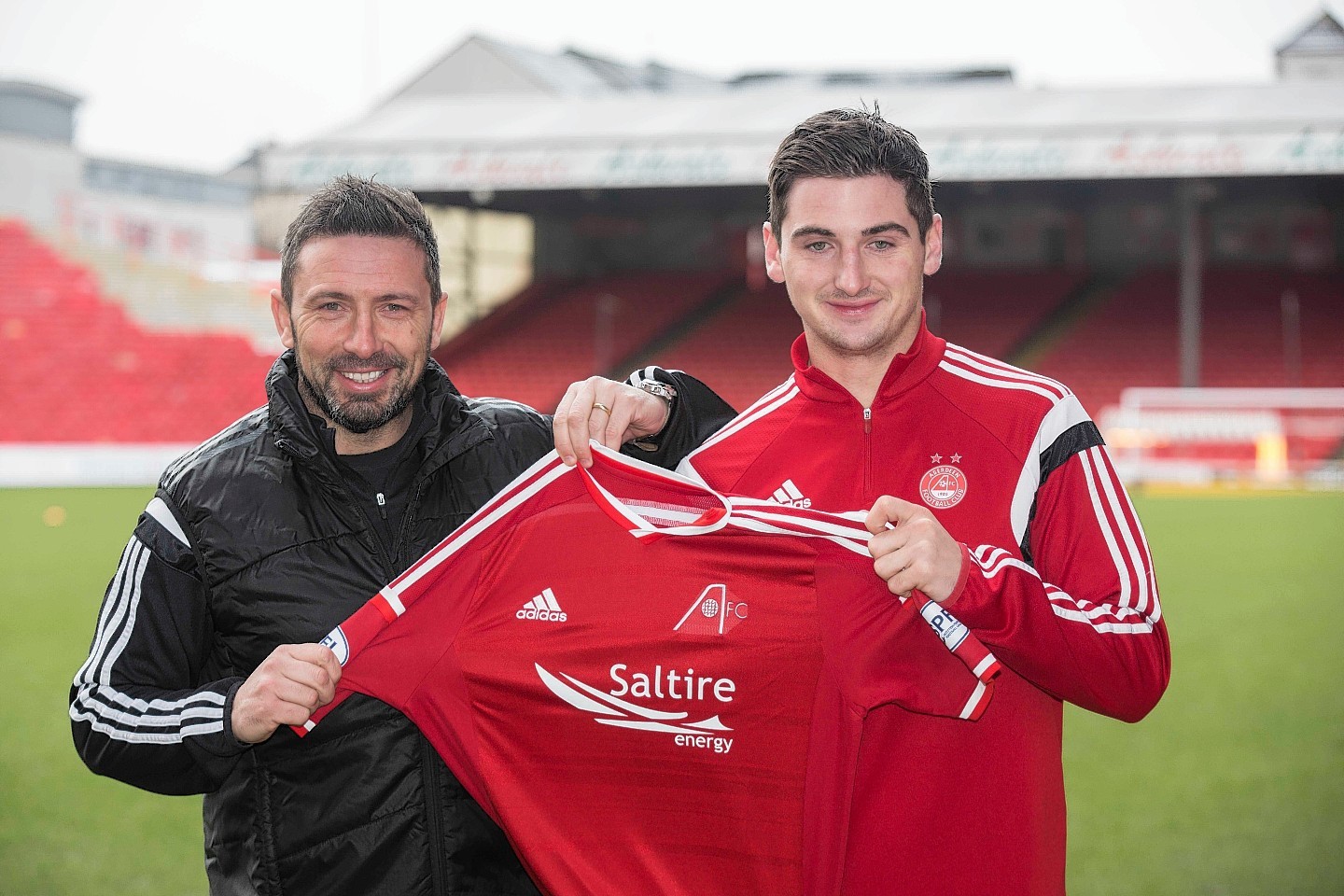 Aberdeen manager Derek McInnes has vowed to do all he can to keep his top players at Pittodrie following reports linking Rangers with a move for midfielder Kenny McLean.
The 25-year-old, who joined the club from St Mirren two years ago, still has a season left on his contract.
The Light Blues were reported to be interested in landing Dons captain Ryan Jack on a pre-contract agreement earlier this month.
McInnes said: "I've never been one to comment on any real speculation. The only thing I would say is that Kenny is a really good player and we've got a lot of players here who I'm sure are on a lot of clubs' lists.
"Over the past few seasons we've worked and nurtured and got performances of a high level from a lot of players.
"It's naïve to think that no one else takes notice of that. We've done well as a club to keep all our players, even up until now.
"We had a bid for Jonny Hayes in January which we managed to reject and keep him but there's no doubting that there will be other clubs looking at the performances and consistency our players have produced over the last few years.
"For me, it doesn't faze us or surprise us if clubs are looking at our players. But they're under contract and we're in charge of it."
McInnes, meanwhile, described the 18-month ban given to former Rangers midfielder Joey Barton, now with Burnley, for betting on football matches as "extremely harsh".
He said: "It's always been synonymous with footballers and people in the football industry, having a bet.
"It's difficult to change that dramatically, although I think players are more and more aware.
"I'm sure there are still players betting. You can only warn them of the pitfalls and repercussions of it.
"Because, when you see Joey Barton's sentence, it's very harsh.
"Whether he's a high-profile figure and they've made the sentence so serious because of his profile to maybe send out a message, I don't know.
"But it seems extremely harsh that he can no longer play football for 18 months. It's something that everyone should be aware of.
"I used to love a bet myself on the football. Never on my own team. No, do you know what? That's a lie.
"There were times I remember, even at Morton, when we'd be going to games and someone saying: 'You know we are X odds to win today . . .'
"The boys would have a whipround and put a bet on ourselves to win the game. I think that was quite standard in a lot of dressing-rooms.
"But, obviously, we can no longer do that. And it's the right decision.
"We can't have any interference or allegation of wrong-doing, so it's important that we get the message."