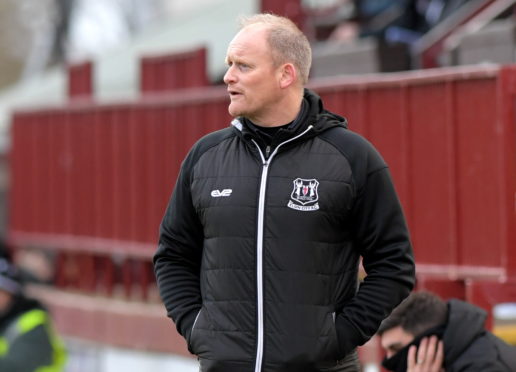 Elgin City manager Gavin Price is pleased with the way his side have coped with being thrust into pre-season action.
City have wasted little time in getting their pre-season calendar underway, having defeated Lossiemouth 9-1 last Saturday prior to Tuesday's 4-1 win over Forres Mechanics.
The Black and Whites host Highland League champions Brora Rangers today and Price is pleased his players have built up a level of fitness which has allowed them to get straight into bounce games after returning to training earlier this month.
Price said: "We do it every season, not just this season, but we get the players to do a lot of their fitness work before they come to pre-season.
"I prefer to get right into games as you learn about people, it gets the squad together more and it's an advantage for us to get that going. We have lined up a few games to make sure everybody has got enough game time, and give them a chance to stake their claim."
Price is still keen to add to his squad, with Archie Macphee on the verge of returning on loan from Formartine United and former Aberdeen winger Sean Linden on trial.
Price has already brought in Angus Mailer, Joel MacBeath and Josh Peters but the City boss says retaining the core of his squad from last season has allowed him to hit the ground running in his preparation for the new campaign.
He added: "The continuity we've got from one season to the next is going to be really important, particularly with such a short season.
"We will be looking to use that to our advantage. We've got a number of games coming up, and a reasonable sized squad at the minute. I wanted enough games to give everybody a fair amount of game time. We can then assess where we are from there.
"I'm pretty happy with the squad we have at the moment. I think there will be one or two more still coming in, so it's all good at the minute."