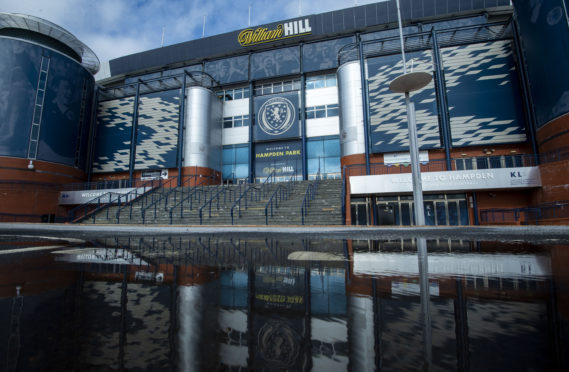 The chances of yesterday's vote of SPFL clubs bringing an end to the acrimony among clubs was always likely to be slim but it seems the bitterness is escalating if the Championship is a measuring stick.
Murdoch MacLennan, the SPFL chairman, issued his call for unity following the vote against the resolution put forward by Rangers calling for an independent inquiry into the body's handling of the vote to end the season last month.
But it seems his comments didn't quite reach the Championship.
Caley Thistle have found themselves in the eye of the storm after dismissing a report claiming they wanted to put forward a resolution of their own to render the Scottish 2019-20 season null and void last month – only for a fellow Championship club to claim Inverness were seeking to cancel the campaign.
Caley Jags chairman Ross Morrison was quick out the blocks to defend his chief executive Scot Gardiner yesterday, issuing a strongly worded statement in which he decried the morning report as not having a "scintilla of truth."
Morrison asserted his club had attempted to have prize money paid out based on league positions, but for relegation not to be enforced.
Morrison said: "From the outset we argued for a change in the resolution so that monies could be paid out on places as we all stand in order to get help to those who desperately needed it and that no relegation should take place. A priority was that further harm should not be inflicted upon fellow members at a time of crisis. That was it and our statement on Sunday reiterated that we did not, at any time, have issue with titles being awarded.
"Suggesting that we were attempting to do something which would lose the club the best part of £200,000 is quite preposterous. Every reasonable person will see that.
"We were asked to support a resolution with Rangers and Hearts that sought to pay out the fees on places but not to conflate it with relegation. It did that and that alone.
"We will be looking to shed more light on this very serious issue in the coming days but we would like to thank the supporters of many clubs, including our own obviously, for their solidarity and the officials and officers of the many clubs who have contacted us with support."
The Caley Thistle chairman's passionate defence of his chief executive was quickly shot down by Morton chief executive Dave MacKinnon who was adamant the report had accurately portrayed the Inverness club's actions last month.
MacKinnon said: "A number of clubs – I think it was six in total – have understood and remembered the meeting as it was outlined.
"I also take notes and, having consulted those notes, it is quite clear that what has been reported is what was said.
"On the Thursday April 9 before the Good Friday vote – and I've got it here – Scot Gardiner said he was working with Hearts and Rangers to put in a new resolution. He said they would try to put that resolution in before the vote so there would be two resolutions for clubs to vote on.
"If not, and if the SPFL proposals were voted down, then they would try to push on with their own resolution – and that resolution was to void the season with no promotion and no relegation.
"I then said that I wanted to bring it to everyone's attention on the Zoom call that, if there's no promotion and no relegation then there can be no league placements of any kind because the season didn't take place.
"How can you pay out on placements if the league is voided and didn't happen?
"It's also logical to conclude, if there are no placements there can be no champions as well as no promotion and no relegation.
"Immediately, I also thought if there can be no placements then how can you then determine which teams have qualified for European competitions?
"So that was pointed out on the Thursday night. I don't think they had thought it through."
The most staggering aspect of all of this is the fact if what MacKinnon claims is true Inverness were in effect ready to forfeit their own promotion hopes at a time when league reconstruction to mitigate the damage caused by the coronavirus was under consideration. The reconstruction task force was formed a week later.
Inverness have played a central role in recent days with yesterday's differing views coming 48 hours after Morrison and Gardiner had issued a joint statement claiming their club had been bullied and threatened by an SPFL board member. Dunfermline chairman Ross McArthur, believed he had been the man referenced and responded by claiming it was in fact Inverness who had behaved in an "aggressive and confrontational" manner during league talks.
It seems MacLennan's call for unity has fallen on deaf ears in some corners.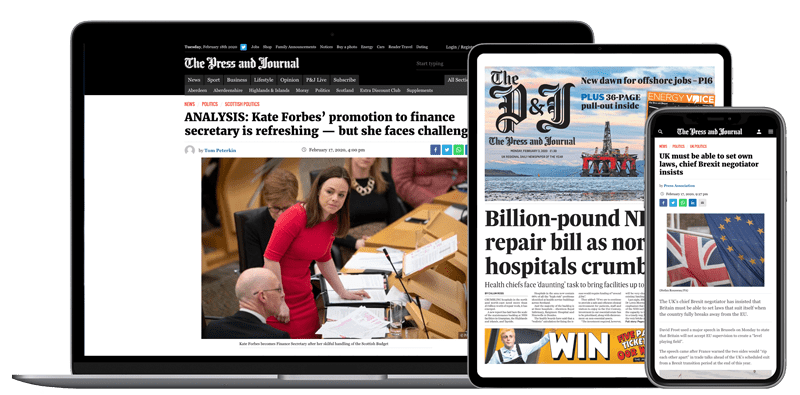 Help support quality local journalism … become a digital subscriber to The Press and Journal
For as little as £5.99 a month you can access all of our content, including Premium articles.
Subscribe