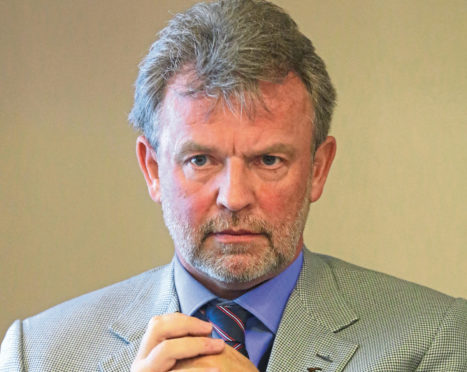 Caley Thistle chairman Ross Morrison says the Highlanders have to be prepared for the worst case scenario should the start of the Championship season be delayed until January.
Although discussions are under way for the safe restoration of Scottish football following the coronavirus shutdown, matches are unlikely to be played in front of crowds for several months.
This has prompted talk of some lower league clubs "mothballing" until supporters are allowed back at games, given they would be the hardest hit by matches being played behind closed doors.
Raith Rovers chairman Bill Clark, whose side have been promoted to the second-tier as League 1 champions, has indicated the Championship season could be scaled down to an 18-game season which would not start until the new year.
Morrison insists Inverness must be ready for all possibilities, and he said: "I haven't been told an awful lot about it.
"What we've really got to look at is the worst-case scenario, so I think that's what this is.
"If it was starting in August there wouldn't be a story, but if someone mentions it may not start until the start of next year it becomes a story.
"I think that's probably a worst-case scenario.
"We have to go with the certainties and prepare for the worst. Plan C is the one that always has to work. Plan A is the one you want, Plan B is OK, but Plan C always has to work.
"That's we have to plan on."
Former Caley Thistle striker Alex Fisher was the guest on this week's Northern Goal podcast:
Morrison can understand why the economic impact of behind closed doors matches on lower league clubs could lead to a discussion on delaying the start of the Championship campaign.
Morrison added: "The lower leagues have a huge proportion of their income from tickets.
"What happens if you can't have people in the Championship, and you have closed doors matches? You have to pay players and not have any money coming in.
"It's so difficult – how can you plan? It's a moving feast – and it moves every 24 hours just now."
Talks over league reconstruction have resurfaced in recent days, with the Hearts owner Ann Budge leading a proposal to expand the Premiership in order to keep her club in the top flight.
Given Inverness finished second in the Championship last term they could stand to gain promotion should a proposal be voted through, however Morrison insists Caley Jags are budgeting to remain in the second-tier.
Morrison added: "Reconstruction talks are still going on. Where there is life there is hope, and they still seem to be speaking about it.
"We have to budget for the worst, because if you don't prepare for the worst, and the worst comes along, you've not done your job properly.
"Because of the way things have transpired over the last few weeks I'm going on the basis we are going into the Championship – and that's it.
"If something better comes along, happy days, but if it's decided we are in the Championship that's what we are expecting, so at least we are prepared."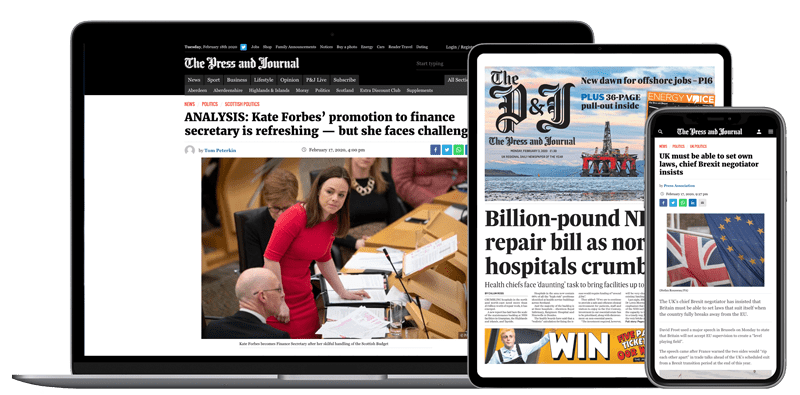 Help support quality local journalism … become a digital subscriber to The Press and Journal
For as little as £5.99 a month you can access all of our content, including Premium articles.
Subscribe