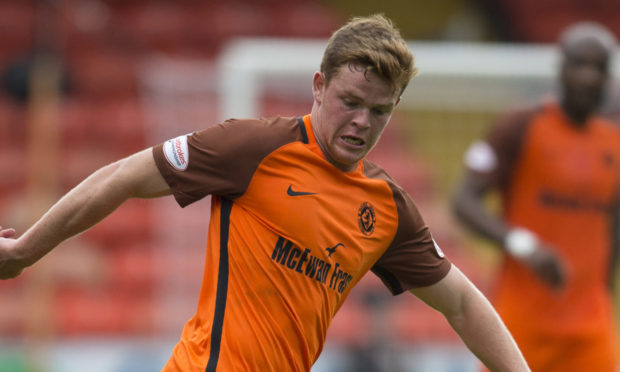 Scott Allardice feels he is ready for a fresh crack at Scottish football after returning from a spell in Ireland to sign for Caley Thistle.
Midfielder Allardice has joined Inverness on a one-year deal, after a stint with League of Ireland side Waterford was cut short after just three games due to coronavirus.
That followed a productive campaign with Bohemians, where the 22-year-old had been appointed captain shortly after making the switch from Dundee United in 2019.
Allardice had spent nine years with hometown club United, making 19 appearances for the club, however he says his spell in Ireland has revitalised him after growing frustrated towards the end of his time at Tannadice.
Allardice said: "Going to Ireland was probably the best thing that could have happened to me.
"At United, I kind of went stale a wee bit. I wasn't making much progress on the pitch.
"A fresh challenge was what I needed – being away from home and away from everything else just improved me on and off the park.
"Dundee, the city, was all I'd known, really, and that was something I wanted to do. Staying at home is very easy and you get too comfy.
"You know everything about the place. After being there for so long, I needed a fresh start.
"I was at Dundee United from 11 years old, to the age of 20, and then left to play in Ireland for Bohemians for a season.
"I'd only just signed for Waterford, three games in, when Covid-19 cut it short. I was always looking to come back to Scotland if it was possible and obviously now it's happened."
Allardice was part of a Bohs' side which was defeated 3-2 by Airdrieonians in last season's Tunnock's Caramel Wafer Challenge Cup, however he was impressed by the standard of Irish football.
He added: "The standard was good. A few of the boys I played against last season are now playing in the Premiership and a fair few have moved to England.
"It is a good standard and probably more technical I thought it would be and a bit less physical than I was used to in Scotland.
"There were good players there and over there you're competing every year for European qualification.
"Bohemians in Dublin is a massive club. The fans like to make noise and bring their flares, that kind of side to it.
"Even that gave me an experience you don't normally see here in Scotland where it's normally frowned upon.
"They love football and expect high standards."
Having initially signed a 12-month deal, Allardice feels he must prove himself in order to earn a longer stay.
He added: "At the moment, I come back as an unknown quantity.
"It is up to me to go and put a marker down and show everyone what I'm like.
"I'm a central midfielder but I can also fill in at centre-half or wherever else.
"I would be more of a defensive type, but I'm also trying to add to my game and be more of an all-round player.
"I'm someone who likes to read the game and go and get on the ball. I'll also fly into tackles and work extremely hard for the team."