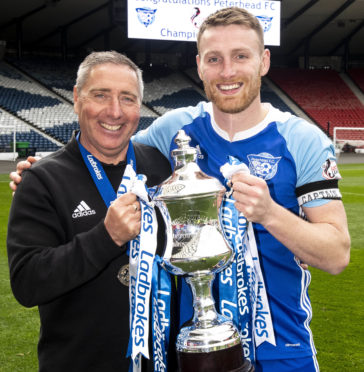 Rory McAllister wants to continue his long working relationship with Peterhead boss Jim McInally.
McAllister is the club's longest-serving player, having joined in the summer of 2011 four months before McInally took the reins at Balmoor.
He has become the most prolific striker in the SPFL during that time and the pair have shared jokes in the past about McAllister's goals keeping McInally in a job for such a long time.
With the Blue Toon boss set to contemplate his future again this summer, despite winning the League 2 title for the second time, McAllister hopes he opts to have another crack at League 1.
"We'll look to push on and we've got a good enough squad to do alright in that league. I'd definitely like the manager to stay – I've been here the same amount of time he has and he's a great guy.
"He's good off the park. He's chilled out and has a laugh with the guys and keeps everyone onside. He keeps everyone happy."
In an era where managerial turnover is high – McInally's previous club Morton lost their third manager in 12 months at the weekend with Jonatan Johansson's resignation – the 55-year-old's seven-and-a-half-year tenure in the same job is rare.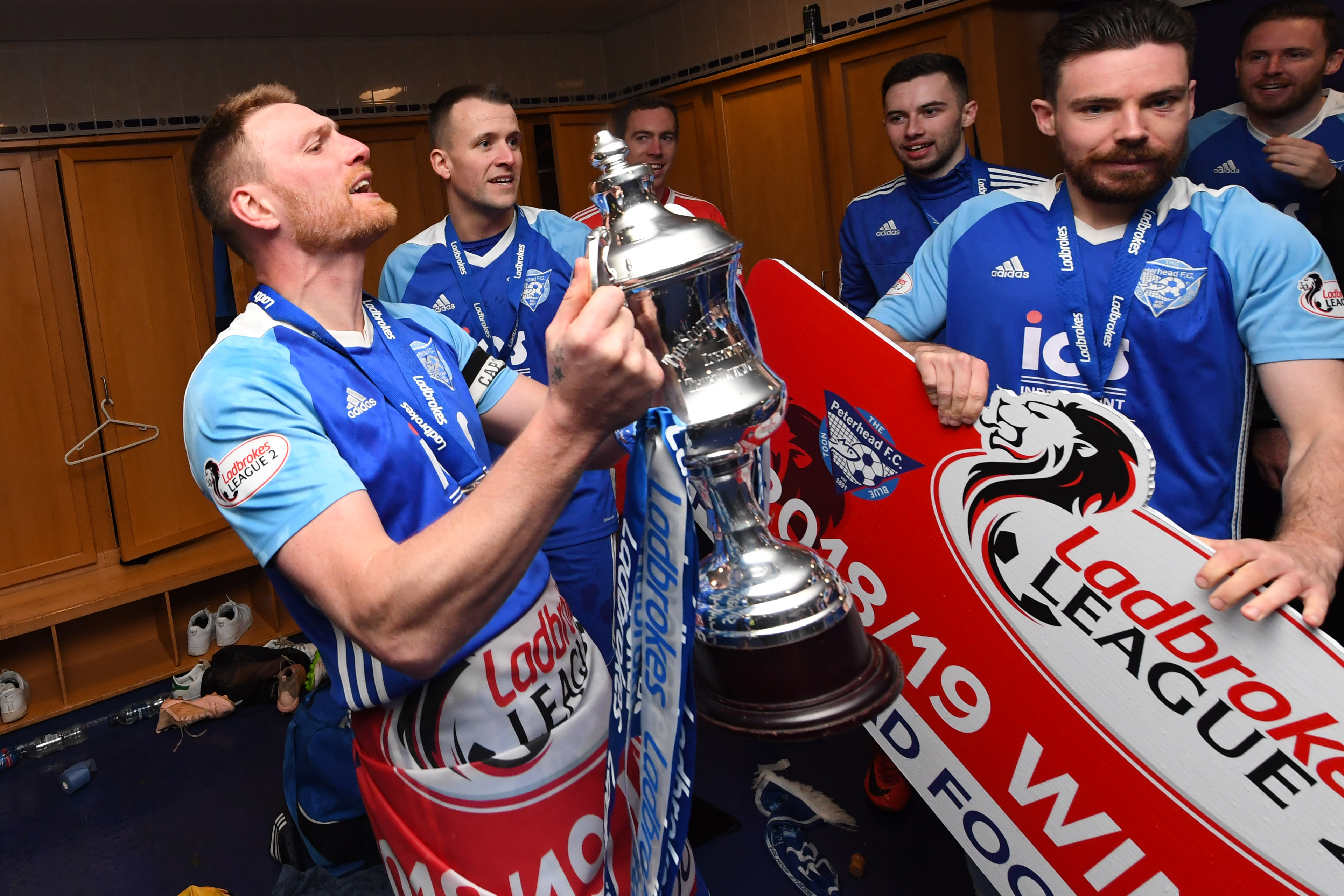 He guided Peterhead to the League 2 title in 2014, the Challenge Cup final against Rangers in 2016 and in the same season, took them to the League 1 play-offs. Relegation a year later back to the fourth tier is the only blemish on his record at Balmoor.
Relief was evident within the Blue Toon players after finally getting their promotion sealed on Saturday afternoon and after chasing for much of the 2017-18 campaign, in which Montrose pipped them to the title, it was they who were setting the pace this time around.
McAllister said: "Last year wasn't in our hands but this year it was, so we're chuffed. We got the job done. Edinburgh were ahead for a bit but then we got top spot and stayed there.
"It was difficult to take the week before but it wasn't our last chance. We didn't have to worry about it too much this time.
"We always make it hard for yourselves but it doesn't matter how you get there. We got there in the end."