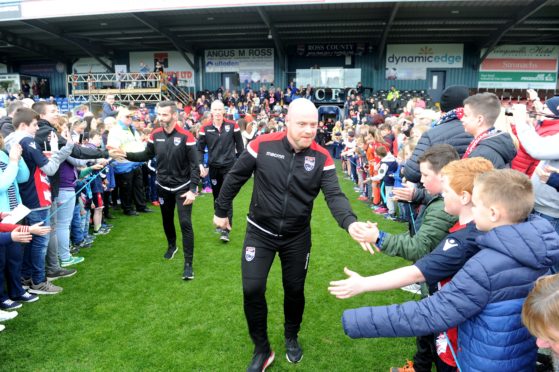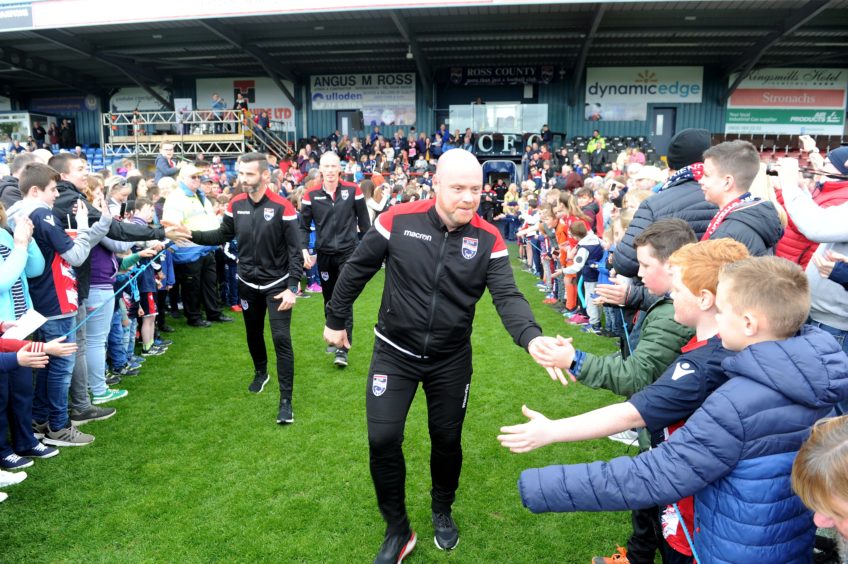 Ross County chairman Roy MacGregor feels Stuart Kettlewell and Steven Ferguson have dealt impressively with the task of being thrust into the Staggies dugout earlier than expected.
MacGregor initially handed Kettlewell and Ferguson the job as co-managers to replace Owen Coyle on an interim basis last March, before placing them permanently in charge prior to the Staggies' relegation from the Premiership.
The pair, who had previously occupied roles in County's youth setup, had already been primed to succeed Coyle but were handed a quicker introduction when the former Bolton Wanderers and Burnley boss' unsuccessful reign was cut short after just five months.
With Kettlewell and Ferguson having led County to the Championship title at the first attempt, MacGregor feels he has reaped the rewards of showing his faith in the duo.
MacGregor said: "I told them when I appointed Owen Coyle that they were going to be the next managers. Owen knew that, he was meant to be here for 18 months and they were going to be next in. They were preparing, as I felt they were mature enough to be able to do it.
"I told them to prepare the academy to be without them.
"In most walks of life, co-managers do not work. I doubted the principle. There is something in pride or ego, who is number one and number two, and they tend to be different characters.
"In some instances it has not worked because of that pride and ego, but these guys don't have that.
"They have dove-tailed it. They understand where someone has got a strength, and where someone is better.
"They have shared the duties in two different styles. It's manager and assistant, even though they are called co-managers.
"They have made that work. I think it's down to them – I don't think it's down to them being co-managers. They are totally immersed in what is going on."
County play their final game of the season away to Falkirk on Saturday before their preparations for top-flight football begin, and MacGregor expects Kettlewell and Ferguson to enhance the Championship-winning squad.
MacGregor added: "We failed last time – and we were not good enough. In choosing the team this year we asked 'how do we get out of the Championship?' Only four teams have done it in 20 years.
"We decided we needed two things – Ross County people and spirit, and Championship players.
"We have Premiership players here as well, but Premiership players with ego will not get you there.
"We would be naive to think that team will be a top-six team in the Premiership, so they will have to adapt that team and do the same exercise again.
"It will come down to who is a Premiership player, and who is a Ross County player."