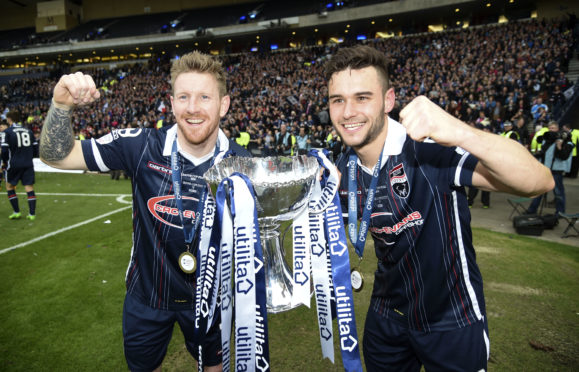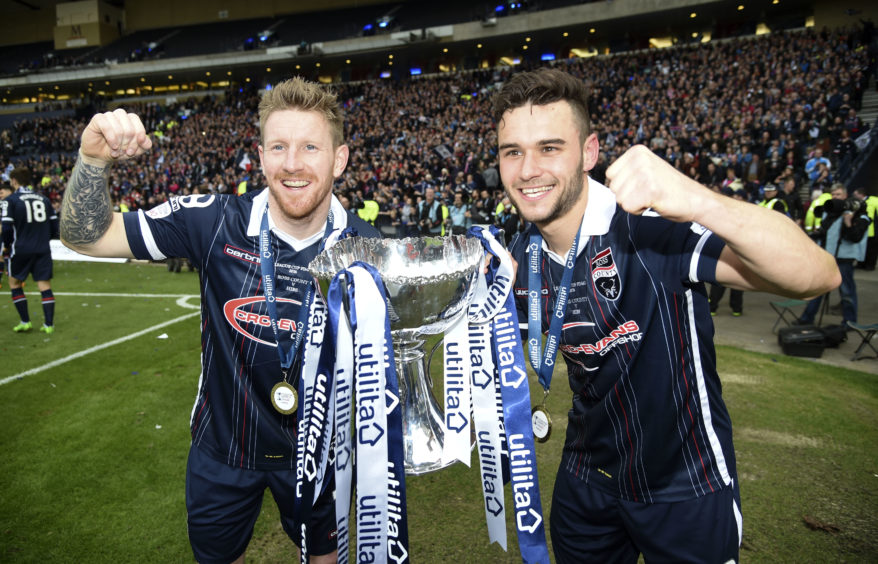 Alex Schalk has already been primed to return to Dingwall if his former team-mate Michael Gardyne is awarded a testimonial by Ross County.
Gardyne is in his fourth spell with the Staggies and has amassed more than 10 years with the Highlanders, who announced he would be due a testimonial after he signed a two-year contract extension last summer.
Although the testimonial has yet to be confirmed, former County striker Schalk says he has already been told to be ready by Gardyne, who is recovering from a hamstring injury he suffered shortly after clocking up his 400th appearance for the club.
Dutchman Schalk is keen to be reunited with friends from his three-year spell with the Staggies, and he said: "He told me to be ready for his testimonial – so whenever that is I will be ready to come over and see everyone.
"They should name a stand after him. Michael was a fantastic lad on and off the pitch. He was a leader in the dressing room, but a funny guy and a very good footballer.
"I hope he can still play another 100 games, he's obviously injured just now. Hopefully he can recover fast."
Schalk has been with Swiss Super League outfit Servette since leaving County in 2018, with his season having been in shutdown since March 2 due to coronavirus.
Schalk says the completion of the season, which still has 13 matches remaining, is being treated as a priority in Switzerland.
The 27-year-old added: "The first date we had to be back for was April 19.
"That has been postponed until at least April 30, so it's at least another three weeks of working on our own.
"Servette send a full training programme every day. We get a six-day-a-week fitness programme.
"We've got a GPS watch so they can track our movement, so they can see what everyone does and how the fitness levels are.
"They will try to restart training in the middle of May, because in Switzerland they really want to play the league – even if it's in July.
"We need at least another three or four weeks of preparation, because you can't really go straight into games.
"We have 13 games still to go. They are speaking about not having a summer break, but just playing the end of the season and then continuing the start of next season.
"We are now already off for three weeks at least, so add another three to that and we have five or six weeks off.
"We will not really need a summer break after that, because we will be well rested.
"I think that might be a good plan, just to try and finish the season and just continue straight into next season."
Schalk helped Servette win promotion back to the Swiss top-flight following a six-year absence last summer, netting nine goals during the Challenge League title winning campaign.
Schalk has added four goals in 14 appearances during an injury-disrupted campaign so far. However he is pleased with the way his move has worked out.
He added: "I missed seven or eight games. I was just getting fit again, I played 60 minutes in a friendly match to be ready for the next league game.
"Then the coronavirus came up and everything was cancelled. For me it would be really good to finish the league.
"It's a big club, it has good plans and ambition. We have good financial security as well.
"Some clubs need to cut the wages of the players, but Servette were insured for this kind of situation, so we still get 100% pay. It's a really good organisation.
"We are sitting fourth. We will go into Europe if it stays like this.
"That was the plan all along when I went there."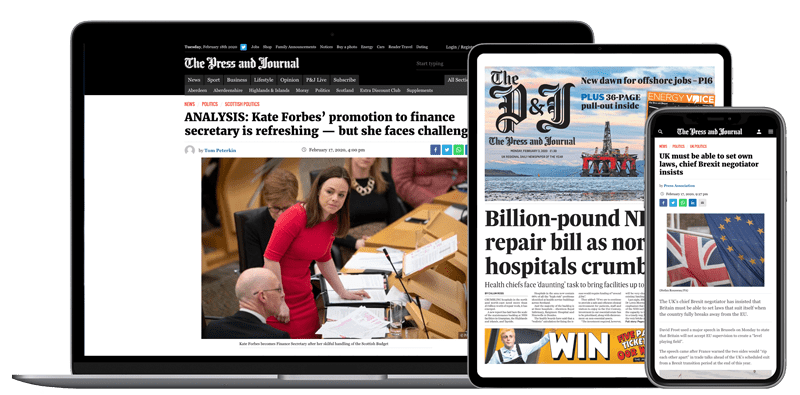 Help support quality local journalism … become a digital subscriber to The Press and Journal
For as little as £5.99 a month you can access all of our content, including Premium articles.
Subscribe