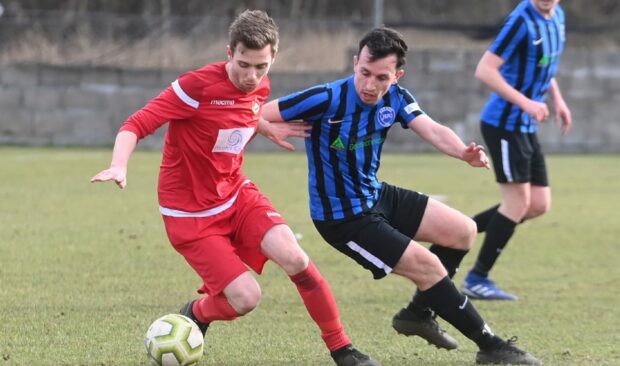 Hall Russell United will not take part in the 2022-23 junior football season.
The club has entered into abeyance and will be replaced in the top flight of north junior football by Dufftown.
Hall Russell United, who play their home games at  Denmore Park, finished 11th in the 14-team Superleague last season.
The Bridge of Don based club was founded in 1968 as an amateur club and joined the Scottish Junior Football Association in 1989.
A statement released by the North Region Junior Football Association read: "It is with regret that I have to inform you that last night Hall Russell United informed the North Region managment committee that they had regrettably made the decision to go into abeyance for next season.
"The decision was not taken lightly and it is with considerable sadness to all associated with the club that this situation has occurred.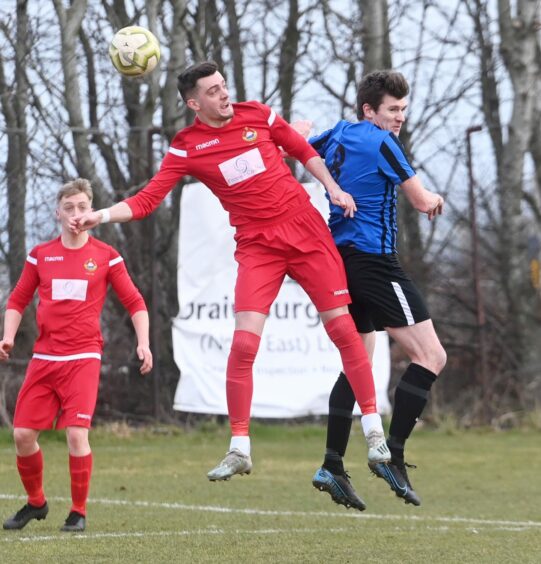 "This decision has had an impact on the league structure as this means that the Premier League would have been reduced to 13 teams.
"However as per the precedent set in 2009-10 season the procedure to reinstate a 14-team Premier Division is to automatically promote Dufftown, who finished third in the First Division last season to fill the void.
"It will also mean that Group 5 in the Grill League Cup will only be a three team group and Rothie Rovers will receive a bye to the second round of the Dominos North Regional Cup."
Hall Russell United chairman John Carroll said the club were left with no option due to a shortage of players.
He said: "It was a tough decision.
"We have always had a good core of around 14 players who were signed to us and we have been able to take young players on loan from Highland League clubs, in particular Inverurie Locos.
"But we only had five signed players at one stage and it wasn't looking particularly good.
"We run the club on an amateur basis – we don't pay players so you are trying to attract players who will play for the shirt in order that they can progress.
"Some of the junior teams were willing to loan us players but they could be recalled at any point.
"We don't mind helping develop players for the Highland League who are then going on to play at a tier above but to loan players from other junior teams is not really sustainable.
"You could be left without a team so it was only fair on the signed players to make the decision to take a year out.
"We are a bit surprised by the reaction. We have had a lot of people getting in touch and wanting to help but unfortunately it has come a little bit too late.
"We feel like we are letting Inverurie Locos down a little bit as we have a fantastic relationship with them but they have been very understanding.
"They send young players on loan to us to play alongside and against men. That works if you have 12 or 14 experienced players in the squad but not if you only have five or six and 15 young players."
HALL RUSSELL UNITED GO INTO ABEYANCE

See statement below pic.twitter.com/4qPXmM6QAy

— NorthRegionJFA (@JfaNorth) July 1, 2022
Dufftown club president Harry Officer said: "We wish everyone at Hall Russell well and hopefully they come back stronger.
"We had to do the same thing ourselves a few years ago and there is nothing worse.
"It is going to be a new challenge for us.
"We have been in the top flight before but came back down to the First Division.
"Hopefully the players are looking forward to it and have the appetite to try to finish as high up the league as they can."