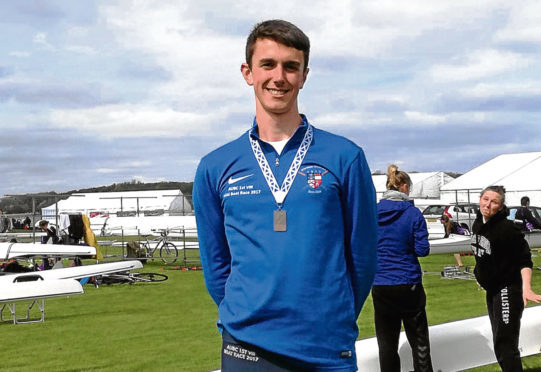 A former Spanish junior rowing champion has swapped sunny climes for Aberdeen's River Dee to compete in one of Scotland's most hotly contested rowing events.
Alex Zabala (19) from A Coruna, Spain will be part of the eight-strong team that will row for the University of Aberdeen against Robert Gordon University in the Aberdeen Boat Race, sponsored by Aberdeen Standard Investments, on Saturday, March 17.
He said: "When I came to study in Aberdeen, I knew I definitely had to join the Aberdeen University Boat Club (AUBC).
"Rowing is such a big part of university life for so many people, and I knew I wanted to experience that for myself.
"I made sure to check out the university before I came to make sure it had a club.
"I have family in Scotland – my aunt lives in Perth, and my aunt, uncle and cousins are near Crieff – so I knew Scotland was a great place to live and when I visited Aberdeen I really liked the city and everyone was so friendly: I knew it was the place for me."
Joining AUBC last year, Zabala was quickly selected for the 2017 Aberdeen Boat Race and was part of the crew that broke Robert Gordon University Boat Club's (RGUBC) five-year winning streak.
He is confident his team can successfully retain the trophy next month.
He said: "Winning the race last year was exhilarating.
"We have a friendly rivalry with RGUBC, so it was great to be able to reclaim the title.
"Some of the rowers who have been in the club a lot longer than me had lost for a few years in a row, so the pressure was on to win.
"It would be great to win again this year and start our own winning streak; to show that it wasn't a one-time thing, and that we're growing stronger every day as a club.
"Plus, there'll be a lot of talk and banter about the race over the next year, and no one wants to be on the losing side of that."
While he aims for a lab-based career working in drug development, Zabala would love to return to competing nationally.
He said: "My goal is to be selected to compete for Scotland at the Home International Regatta, and ultimately to be selected for Team GB.
"I've been improving a lot since last year, and I continue to set new personal bests and improve my technique.
"So, by the end of this year, I think I'll be in quite a strong position on the water."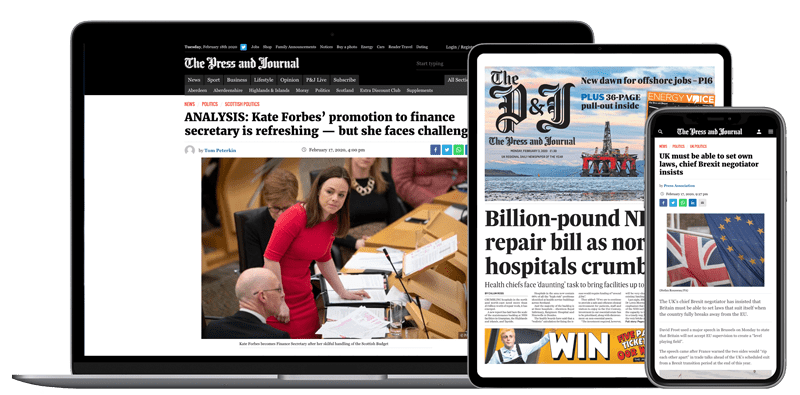 Help support quality local journalism … become a digital subscriber to The Press and Journal
For as little as £5.99 a month you can access all of our content, including Premium articles.
Subscribe