Aberdeen University Boat Club president Katie Sugden said she breathed a sigh of relief when her crew won the annual varsity boat race.
The mixed crew of eight sped across the finishing line in eight minutes and three seconds to beat their Robert Gordon University counterparts by three seconds.
It was the 25th anniversary of the Aberdeen Standard Investments Boat Race and Sugden was delighted her side won the popular 3.5km race.
She said: "It is a massive relief.
"We have got the 25th year and it means to so much for the university and the club as well.
"The result was absolutely incredible.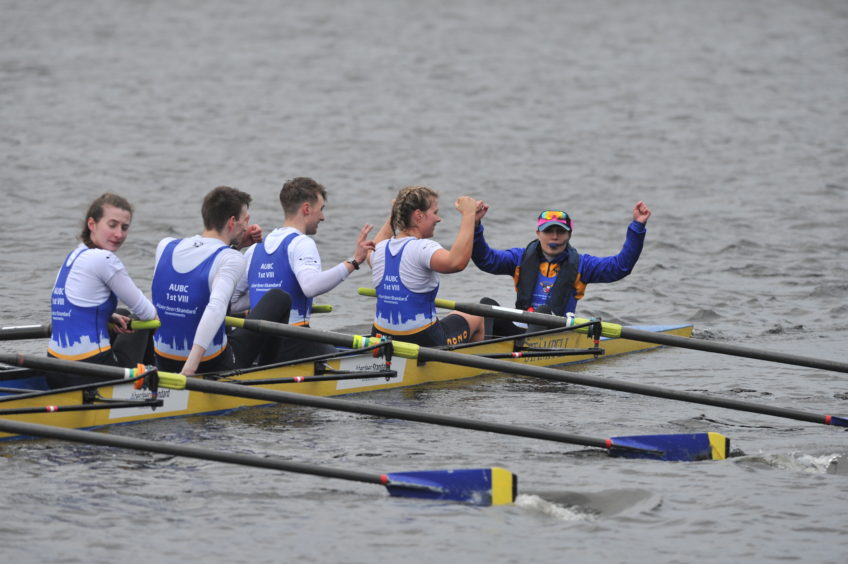 "I'm thrilled that we retained the title in such an important year for the boat race. The crew has been training so hard for the last few months, and Robert Gordon University had a strong crew, so it was a well-deserved victory and I'm really proud of everything they've achieved.
"It's always incredible to see so many people out celebrating rowing in Aberdeen, and the cheers of the crowd along the course made for a really exciting atmosphere."
Sugden was also impressed with the way her team dealt with a couple of tricky situations, including when one of the oar blades was caught in the water, known as a crab.
She said: "That was the most horrendous thing because they had such a lead and then they caught this crab and the whole boat completely changed direction.
"They were in and then they were close to crashing with RGU.
"It was horrible but they got it back together and pulled through in the end.
"It shows they had it in them to recover from a situation like that and then recover into a solid rhythm to pull it through to the finish."
The boat race was one of the few sporting events that went ahead at the weekend with all grassroots football and rugby called off due to the coronavirus outbreak.
Sugden was pleased the event went ahead and proved to be a success.
She added: "I think it shows that rowing in Aberdeen is an extremely successful thing.
"The races were so close throughout the day.
"RGU did an awesome job.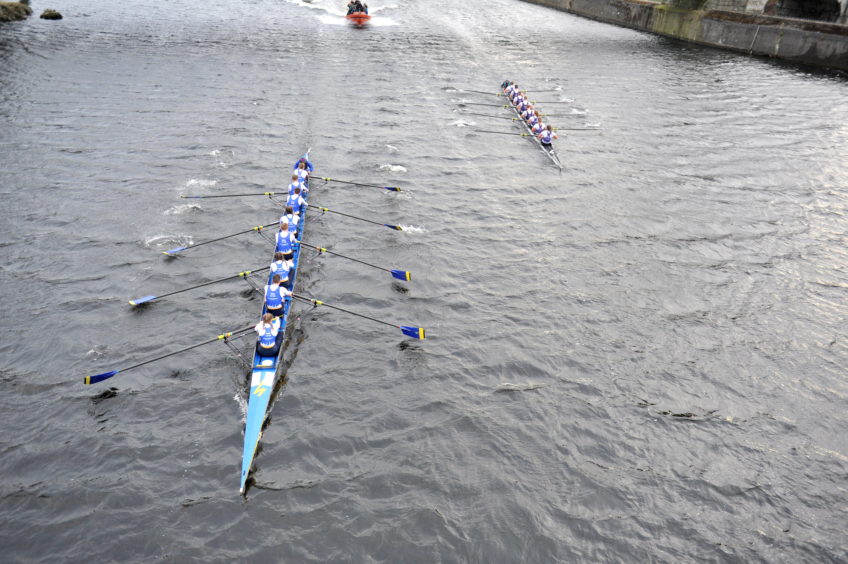 "It was so close at the end between both crews.
"It shows that getting into rowing in Aberdeen is something that should be encouraged.
"There is a lot of talent here."
Thomas Lloyd, a member of the Aberdeen University team, was also thrilled with the victory.
He said: "It was a very interesting race and very nice to win.
"We had a little bit of a mess-up catching the crab in the middle.
"We just had to keep calm, get the blade out and start again.
"But that is not the first time something like that has happened so it was motivation to pull even harder.
"You don't want to let the crew down, and we pushed even harder to get across the finishing line.
"To mess up in the middle and still win felt good. We would have felt a lot worse if we had lost."