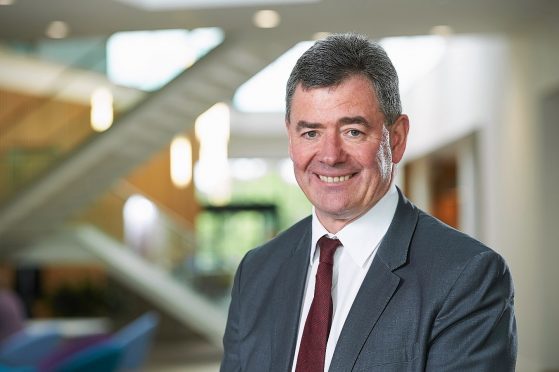 The chairman of Highlands and Islands Enterprise (HIE) is to lead a new board implementing changes to development agencies across the country.
Professor Lorne Crerar will lead a new implementation board which has been set up at the end of national review of enterprise and skills agencies.
It marks the end of a review which could have seen HIE stripped of its board entirely.
Instead, the Scottish Government opted for HIE and other development agencies to keep their own boards – with a national oversight panel overseeing them.
This strategic board will be established in the autumn.
The Press and Journal ran a Keep HIE Local campaign when the board's future was uncertain.
Scottish Government Economy Secretary Keith Brown praising the campaign for helping force a rethink in March.
The government published its final report into the review yesterday – revealing that Professor Crerar was to lead the implementation board.
Shetland MSP Tavish Scott said concerns remain over the role of a national strategic board to guide overall direction.
He said: "While campaigners have won a hard-fought campaign to pull in the worst of the Scottish Government's ill-judged proposals, they, like me, will not hesitate in bringing this issue back to Holyrood if HIE does indeed find its hands tied behind its back as a result of the Government's reforms."
Susan Love, the Federation of Small Businesses's Scottish policy manager, said: "It might seem like a statement of the obvious, but our enterprise and skills agencies must design their operations around the needs of the country's business community. Today's recommendations bring us a step closer to making that actually happen."
Mr Crerar will lead the implementation board which will oversee the recommendations made in the final report.
This includes the establishment of a new agency covering the south of Scotland – which will be partly based on the HIE model.
The final report was presented by Mr Brown yesterday.
He said: "This report shows how we can transform the performance of our economy and enable more businesses to deliver strong, vibrant and inclusive growth at scale.
"From better co-ordination of our international activity to ensuring young people are equipped with the skills they need to succeed, this review has delivered a package of reforms that will drive change across the country.
"We have recognised the importance of providing dedicated support to the south of Scotland in the same way we currently do for the Highlands and islands."