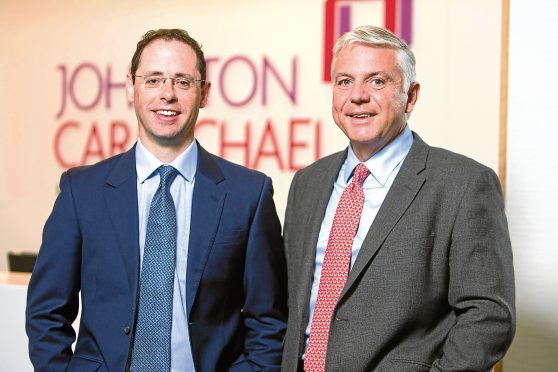 Scottish businesses are being warned they are "not out of the woods" yet as Brexit and the oil and gas downturn continues to provide market uncertainty – despite the rate of companies going under starting to slow.
The number of failing businesses in the country has almost halved in the last five years, according to new figures.
Information taken from Companies House statistics shows the insolvency market has seen biennial spikes in the number of business failures taking place since 2012 – peaking at 1,622 that year.
For the 12 months to June 2017, there were 887 corporate insolvencies in Scotland – down by almost 16% on the previous year's total of 1,054.
Matt Henderson, partner and head of restructuring at Johnston Carmichael analysed the figures, which include voluntary liquidations.
He said that banks and other lenders have been working hard to restore confidence after the crisis of 2008/9, and have offered much more support to prop up companies in trouble, giving them a far better chance of survival.
However, he warned that the effects of Brexit and the oil and gas downturn could still take its toll.
He said: "The drop in the number of corporate insolvencies being recorded since the banking crisis has occurred as a result of businesses and their lenders learning how to adapt to survive, and embracing the restructuring that must often be done to stay afloat in challenging market conditions.
"It's encouraging to see businesses are working smarter to control costs and increase efficiencies, which has been most evident in the energy sector out of Aberdeen in the last two years.
"In oil and gas there has been a period of sustained pressure and severe impacts on income and, in turn, the workforce. While things are improving, businesses are not out of the woods just yet."
Mr Henderson added: "There is a heavy reliance on the availability of labour in a number of key industries in Scotland – you only have to look at berry picking in agriculture, and at Scotland's licensed, leisure and hospitality sector to see the potential impact.
"The drop in the number of insolvencies is welcome news, however it's unlikely to be plain-sailing for businesses in the coming years."