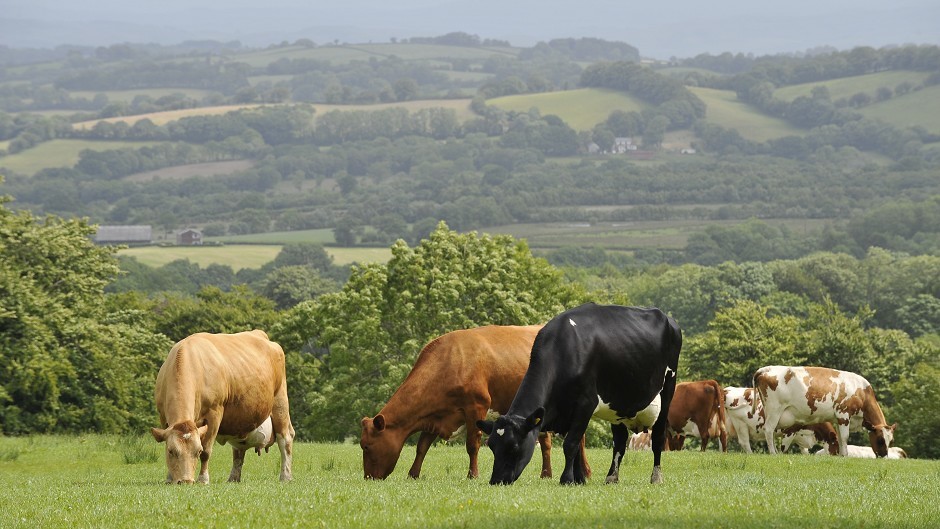 NFU Scotland has defended the industry's track record following accusations of cruel practices in livestock farming.
The union said Scottish farmers and crofters had some of the highest standards of welfare seen anywhere in the world.
Her comments come following claims by The Vegan Society that "cruel practices" are inherent in intensive farming.
Society member Graham Cooper, who previously ran a mixed farm in mid Devon, this week called for a shift in farm support away from livestock to vegetable production.
In a statement, Mr Cooper said pigs became "abused mentally" when housed indoors, and chicken houses were "stuffed" full of birds in "dirty conditions".
The vegan activist went on to describe farming cows as the "worst and most environmentally destructive industry on the planet" and said a switch from livestock to growing crops would result in more farmers being able to make environmentally-conscious choices.
Responding to Mr Cooper's comments, NFU Scotland's animal health and welfare policy manager, Penny Johnston, said farming practices had moved on substantially in recent decades to ensure the highest welfare for animals.
"Farmers pride themselves on the care and attention they give to their animals and in recent years, the poultry industry in particular, has drastically cut the amount of antibiotics that they use on their animals, and this would not be possible without the exceptional standards of health and hygiene on their farms," she said.
"In addition to this, retailers demand high levels of health and welfare on their supplier farms, ensuring that suitable assurance standards are in place from farm to shelf, therefore allowing the consumer to know that what they buy comes from farms which look after their animals."