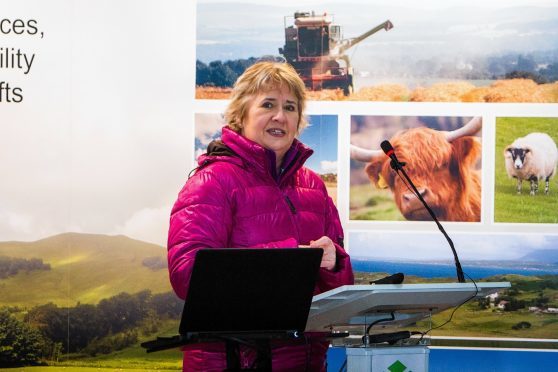 Scottish Government is putting an aside an extra £3.4million for land reform in 2017.
Cabinet Secretary for the Environment, Climate Change and Land Reform, Roseanna Cunningham, also confirmed that the existing Scottish Land Fund budget, which awarded money to 49 projects in this financial year, would be maintained at £10million.
"Scotland's land is one of our most prized and valuable resources and has the potential to be a real driver for social justice. The further powers contained in the Land Reform (Scotland) Act 2016 will help to ensure that we use our land to its full potential," said Ms Cunningham.
She said the additional funding would allow Government to deliver a range of additional measures to ensure that communities across Scotland had powers to take control of land, as well as increase clarity around who owns and manages Scotland's land resources.
"This includes plans to establish the Scottish Land Commission, which will be open for business from April next year, and which will play a key role in reviewing policy and legislation, helping to influence future developments relating the ownership and use of Scotland's land, and ensuring communities across Scotland can realise their potential," added Ms Cunningham.
"It also includes provision to develop arrangements for a Register of Controlling Interests, which will publish details about land ownership to promote greater transparency, and allow landowners to engage better with communities."