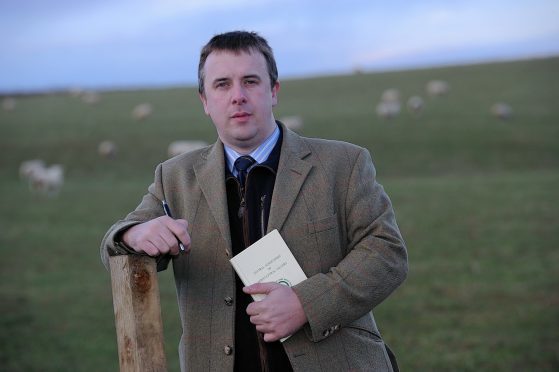 An Aberdeenshire farmer was yesterday elected chairman of the Scottish branch of the National Sheep Association (NSA).
John Fyall, of Sittyton Farm, Newmachar, beat John Hamilton of Aickengall Farm, East Dunbar, to the job at the association's annual meeting in Falkirk.
Mr Fyall, who took on the tenancy at Sittyton in 2009, delivered an impassioned speech before the election and pledged to work hard for the industry. Mr Hamilton was absent from the elections as he was on holiday.
A past north chairman for the Scottish Association of Young Farmers' Clubs and past chairman of the North East Farm Management Association, Mr Fyall works part-time away from the farm as a civil engineer on the Aberdeen bypass project.
His farming enterprise comprises pedigree Shorthorn cattle and he also rears ewe lambs to sell as gimmers.
He said: "The chance to be involved for the next two years is one I couldn't resist because I want to make sure there's somewhere for me to farm in the next 20 years."
He said his first priority would be ensuring Less Favoured Area Support Scheme (LFASS) payments were delivered to farmers, followed by working to safeguard the future of the sheep industry following Brexit.
Mr Fyall will be joined in the role by new vice-chairman Kathy Peebles, who comes from a family farm in Fife. Maimie Paterson, of Upper Auchenlay, Dunblane, was re-elected as treasurer.
Outgoing chairman Sybil MacPherson, who farms at Dalmally, said it had been a pleasure leading the organisation for the past four years.
Mrs MacPherson, who featured on the popular This Farming Life television programme, said the focus for her successor would be sorting out the "shocking situation" with late farm payments, and engaging with government ministers and policymakers in the development of post-Brexit agricultural policy.
She revealed that Rural Economy Secretary, Fergus Ewing, had not yet taken up the invitation given to him last June to visit a sheep farm with the association.
"It's really important that he gets out and discovers what sheep farming does," said Mrs MacPherson.
She also expressed concern that farmers invited to recent government meetings were putting across the wrong message – that farmers could survive without subsidy support.
"I don't think many of you feel this way," she told NSA members yesterday. "I think this is something that NSA has to be highlight to the Scottish Government. The next couple of years will be really critical."
Meanwhile, accounts for the association's Scottish branch, which has an estimated 900 members, reveal an income of £174,730.93 for 2016 against a net profit of £27,300.80. This compares to an income of £87,504.76 and a net loss of £19,842.92 in 2015.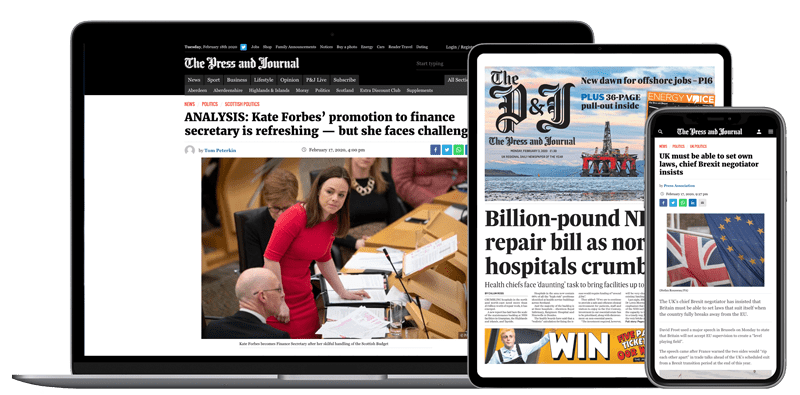 Help support quality local journalism … become a digital subscriber to The Press and Journal
For as little as £5.99 a month you can access all of our content, including Premium articles.
Subscribe