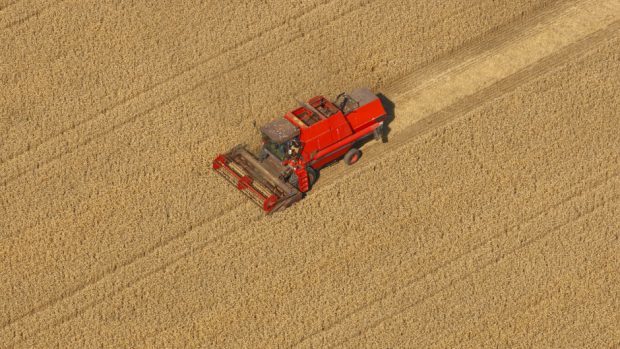 Scotland's tenant farming sector is in "poor health" with 88,000 acres of let land lost in the past five years.
According to findings from the fifth annual agricultural land occupation survey for Scotland, 28,000 acres of tenanted land were lost in 2016.
The survey, which is carried out by the Scottish Agricultural Arbiters and Valuers Association (SAAVA) and the Central Association of Agricultural Valuers (CAAV), covered approximately 40,000 acres of let land and a further 17,500 acres of land on grazing and contract farming agreements where decisions were made about occupation during the year.
Data for the previous four years revealed losses of 12,000 acres in 2015, 1,000 acres in 2014, 10,000 acres in 2013 and 37,000 acres in 2012.
CAAV secretary and adviser Jeremy Moody, who is one of the country's foremost experts on agricultural policy, said the survey findings demonstrated the failings of the Scottish Government's land reform legislation.
"There's nothing in the land reform package that encourages anybody to let land," said Mr Moody.
"A good tenancy system not only offers opportunities to new entrants and retiring farmers, it provides a simple flexibility for farmers to grow and thrive. If the Scottish Government does not find a way to reverse this worrying trend, then farming will continue to find other ways – such as contract farming – to look to its future, bypassing tenancies."
He said the tenanted sector was in "poor health" with only 35% of land being re-let last year.
"This has fallen from an historic re-let figure of 75% and from a half in 2015; if this is sustained, then the decline in the Scottish tenanted sector will accelerate," added Mr Moody.
He said land previously let on 1991 Act tenancies was being less frequently re-let in the form of short-limited duration and limited duration tenancies. Bare land lettings were on the rise – only 24% of the land let in 2016 included a dwelling.
The average length of tenancies agreed during the year was 7.49 – up from previous years – while the average size of holdings was also up to 663 acres.