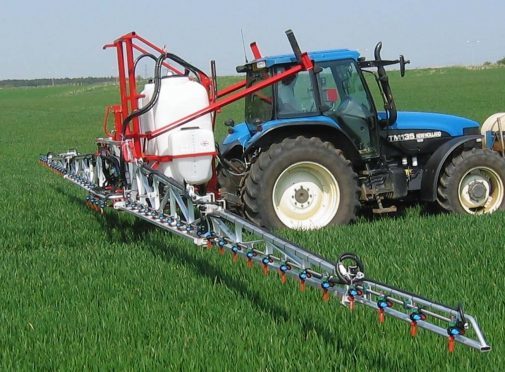 The European Parliament has voted for a ban on the use of pesticides and herbicides in Ecological Focus Areas (EFAs).
The decision is a major blow to the UK's farmers' unions after they had succeeded in persuading the parliament's agriculture committee not to ban plant protection products (PPPs) just two weeks ago.
Scottish farmers will now need to reconsider how they meet their 2018 greening requirements without access to PPPs.
Speaking from Brussels, NFU Scotland's president Andrew McCornick said the European Parliament's decision to reject its own committee's views watered down the simplification benefits that could have been delivered. "It will make life more difficult for Scottish farmers, not easier."
The expectation is that the Cap simplification package will be in place for 2018 with a ban on the use of PPPs on some EFAs, including areas with catch crops, green-cover or nitrogen-fixing crops (NFCs).
Mr McCornick said: "The ban does have implications for autumn sown NFCs, for example, peas and beans that could be sown this autumn to be claimed on the 2018 Single Application Form as EFA NFC."
He added that clarification was still needed on whether PPPs could be used during the establishment of these crops: "Clarification is also needed on whether the rules on spot application of PPPs on EFA fallow will be affected."
However NFUS believes much of the EU's simplification package is positive.