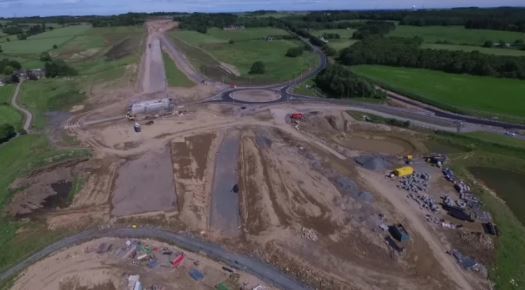 NFU Scotland (NFUS) is meeting with Aberdeen Western Peripheral Route (AWPR) contractors next week to discuss ongoing farming issues caused by the construction of the Aberdeen bypass.
The meeting, which takes place on Tuesday at Ardenna House, Inverurie, at 1.30pm, will involve Transport Scotland, Construction Joint Venture, the district valuer, SEPA, and land agents.
Farmers affected by the road's construction are asked to contact the unon's regional manager, Lorna Paterson, ahead of the meeting, on 07786 860453 or lorna.paterson@nfus.org.uk.
NFUS chief executive, Scott Walker, said fencing, drainage and livestock waterings were the three issues of concern to farmers.
"This will not be the last large-scale infrastructure project to be commissioned in Scotland and we need to know that lessons will be learned so that farmers don't feel that they have to battle to get a fair deal," he said.