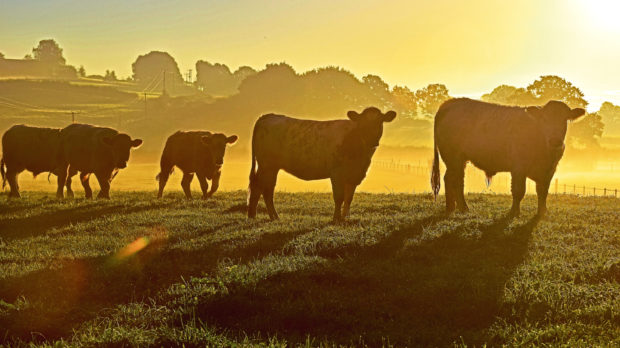 Scotland's Rural College (SRUC) has confirmed the closure of its diagnostic testing facilities in Aberdeen and Thurso with the loss of nine jobs in February next year.
The move follows an internal consultation on plans announced in August to establish a new model of disease surveillance for Scotland.
SRUC said veterinary surveillance hubs will replace disease surveillance centres and post-mortem rooms in Ayr and Perth at the end of January.
A veterinary hub is already in place in Inverness and post-mortem rooms will remain in place in Thurso, Aberdeen, St Boswells and Dumfries.
The college said the new veterinary surveillance hubs will support on-farm investigations or arrange post-mortem examinations at alternative sites when required.
It said vets will be able to send samples directly to the college's veterinary and analytical laboratory, based near Edinburgh, or drop them off locally for onward delivery.
An online service – LabPortal – will also be launched to speed up the delivery of results to vets, improve tracking and reduce administration.
"We are now in a position to begin the implementation of the new model," said SRUC's head of veterinary services George Caldow.
"Some farmers close to post-mortem facilities in Ayr and Perth will see a change in the service. However, by focusing on working with vets on investigation strategies and on-farm sampling, we can improve the service for others."
NFU Scotland president, Andrew McCornick, said it was vital disease surveillance in the livestock industry was not weakened by the changes.
He added: "The proposal to maintain local presence through veterinary 'hubs' in the areas facing closure is encouraging.
"The working of these hubs and proposed greater practical involvement of local vets, carrying out sampling and on-farm post-mortems, will be critical in how well the future service can deliver for both surveillance and farmer service."
A spokesman from SRUC said there would be very few practical changes to the disease surveillance model in Aberdeen and Thurso.
He added: "We are retaining all members of the team involved in working directly with vet practices on disease surveillance.
"The reduction in posts will be in laboratory testing and administration.
"At Thurso, we are reducing the number of posts from three to two and at Aberdeen the number of posts reduces from 10 to two."
He said all colleagues involved in the restructure would have the opportunity to apply for redeployment through SRUC.