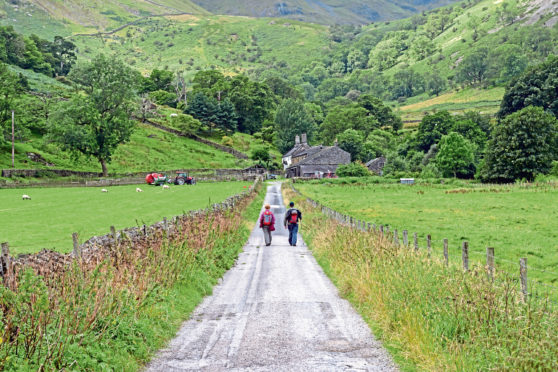 Members of the public have been asked to behave responsibly when accessing the countryside for exercise during the coronavirus.
The plea from Environment Secretary, Roseanna Cunningham, comes in the wake of reports farmers are experiencing ongoing problems with people on their land.
This includes incidents of littering, gates being left open, crop damage, uncontrolled dogs, and people entering farm steadings and gardens.
In a ministerial statement, Ms Cunningham said: "Respect the health and safety of farmers and others working the land. Please follow all reasonable requests and signs to avoid particular areas, such as farmyards, fields with pregnant or young livestock, and other busy working areas."
She told walkers to keep dogs under control and to plan routes which do not require them to open any gates, so as to avoid touching surfaces.