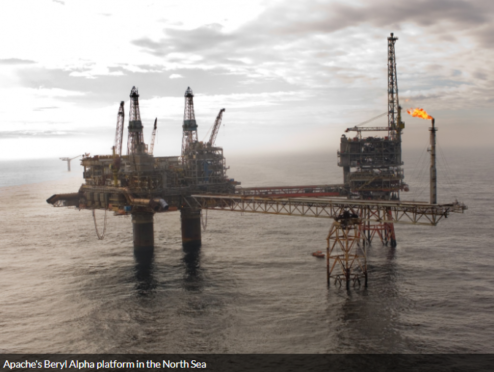 Oil firm Apache said today that production from two new North Sea wells should start materially paying off later this year, or early next.
The Houston-based firm started production from the Callater field last summer, and announced a discovery at Garten in March 2018.
Callater, formerly known as the "K discovery", is located about 210 miles north-east of Aberdeen, within the Beryl area.
Read more on Energy Voice here.