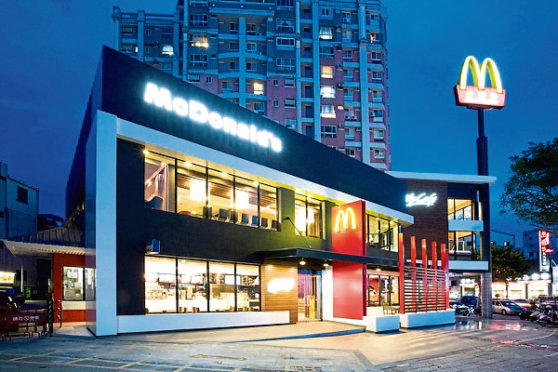 You are likely to come across a McDonald's restaurant with its familiar golden arches in virtually any corner of the world.
The US business has come a long way since the first franchise began trading in Illinois in 1955.
The fast food giant has expanded extensively since then, and now has more than 36,000 restaurants in 100-plus countries – most of them franchises. The company holds the title of being the No 1 global franchise.
In Scotland, its first franchised site was in Reform Street in Dundee. It opened its doors in November 1987 and is still trading.
Iain Boyle, director of franchising Scotland and north-east at McDonald's, said the company was one of the world's best-known brands.
"In times of great uncertainty, our franchisees work with a business model that has successfully been delivering year-on-year growth since 2006," he said.
There are now 103 McDonald's restaurants north of the border, 80 of which are franchised. The company has 15 franchisees in Scotland (some with multiple sites) and, in 2017, they supported 12,208 jobs – 9,616 in the restaurants, 672 in the supply chain, and 1,920 in the wider economy. That year, local farmers received an income of £17 million.
There are six McDonald's in the Aberdeen area. In 2017, the company is said to have helped contribute £9m to the city's economy and 581 jobs to the area.
Among the local franchisees are Craig Duncan, who has eight sites in the north and north-east. Asked about current franchise opportunities, Mr Boyle said McDonald's was actively recruiting in the north of Scotland.
"There are significant opportunities in this area for the right, passionate people," he said.
"Becoming a McDonald's franchisee may be the next career step for those who are interested in a career change or want to be their own boss. Before franchisees start, they'll go through a comprehensive restaurant training programme for a minimum of 16 weeks, followed by a business immersion and handover process.
"As a franchisee they'll need to make an up-front financial investment, which means having at least £100,000 in unencumbered funds.
"What else do we look for? Passion. Personality. A love of people.
"Our franchisees come from a diverse range of personal and professional backgrounds. We have ex-police officers, corporate workers, IT managers, advertisers and even former McDonald's crew members who started in restaurant and then went on to own their own estate.
"But there are qualities they all share. All are committed to delivering an outstanding customer experience and have a real passion for their business, people and nurturing their employees' careers and the local areas they operate in.
"Our franchisees go above and beyond to give back to and champion their local communities.
"For example, Craig Duncan regularly supports grassroots football teams in his local area and works with community groups to carry out large-scale litter picks, in conjunction with the Keep Scotland Beautiful national spring clean campaign.
"Along with his fellow Scottish franchisees, Craig and his team also raise funds for Ronald McDonald House Charities on an ongoing basis."
When it comes to staff recruitment, Mr Boyle said the company was always on the lookout for passionate people to join its ranks.
"At McDonald's, we're proud to employ great people who are passionate about their jobs, he said," adding: "But they're all different. Some want to improve their prospects. Others want a job that fits round their family life. And some just want to earn a bit of extra cash working with good, friendly people at a place where they can grow.
"Everyone who works here wants and needs different things – and our flexible working enables us to offer different positions and shifts to meet their needs."
Mr Boyle also said McDonald's gave customers a range of options that allowed them to make a choice suited to any occasion, whether that was a treat or an everyday meal, providing information to help people understand what they are eating and reformulating certain products to reduce saturated fat, sugar and salt, while not compromising on flavour.
McDonald's was always looking to evolve, he said, adding: "We are passionate about giving our customers what they want and need – whether that is food choices or how they buy and consume their food.
"McDonald's is committed to harnessing digital innovation to provide our customers with the food they want, when and how they want it."
Being able to spot talent key for Scotland's second-largest franchisee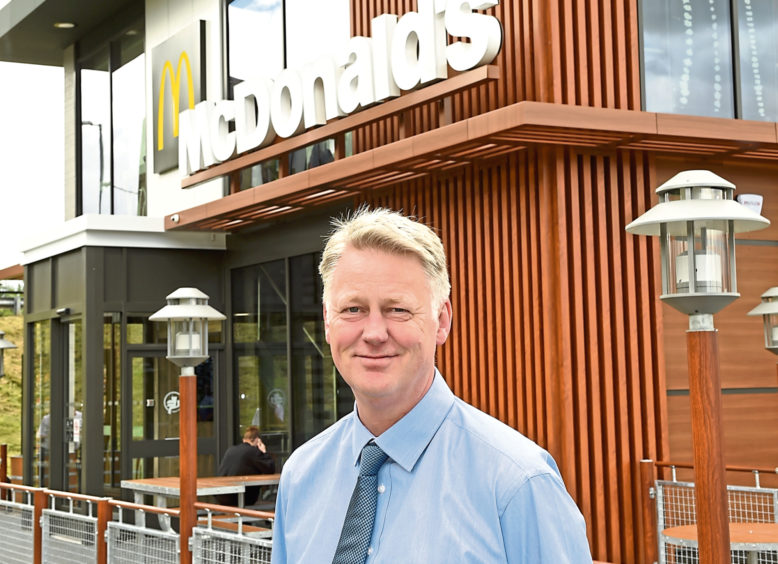 McDonald's franchisee Craig Duncan has come a long way with the company since he joined as a graduate trainee manager in Dundee back in 1988.
The 53-year-old now has no fewer than eight restaurants in the north and north-east.
The sites in Aberdeen, Peterhead, Elgin, Inverness and Fort William have a total workforce of more than 800.
Mr Duncan is proud to have so many people on his books, and of having grown his venture to become McDonald's second-largest franchisee in Scotland.
He said: "I could never have envisaged the success I have enjoyed with McDonald's. I have seen so many incredible changes over the decades."
The businessman said his success came down to the people in his operation.
"This is a people-oriented business. You look after the staff and create the right, positive atmosphere in the restaurants," he said.
"I spend about three or four days every week in my sites, and I try to get to know as many of the staff as possible.
"If you get things right in the restaurants, the customers keep coming back. You want to wow them with the whole experience."
The ability to spot talent is a key part of his role, he said, adding: "I am always looking for people to bring on."
McDonald's offered good opportunities for advancement, as talented staff could work their way through the ranks, he said.
The businessman, who hails from Lanark, rose from his initial role as graduate trainee manager to become McDonald's operating manager for Scotland before he became a franchisee in 2007.
"It was the right move for me. I had worked with many franchisees and I could see the amazing career prospects on offer in that role," he said.
"I took on the Inverness and Fort William franchises 12 years ago, and things have developed from there."
Asked why he chose to become a McDonald's franchisee over any other brands, he said he knew the company well.
"The difference with McDonald's, as opposed to other companies, is the support," he said.
"Franchisees get a lot of support from their area managers.
"The beauty of being a franchisee is you have an umbrella of help and support – and you are not fully out on your own.
"You have your own business within the framework of a very successful brand."
Many options on orders menu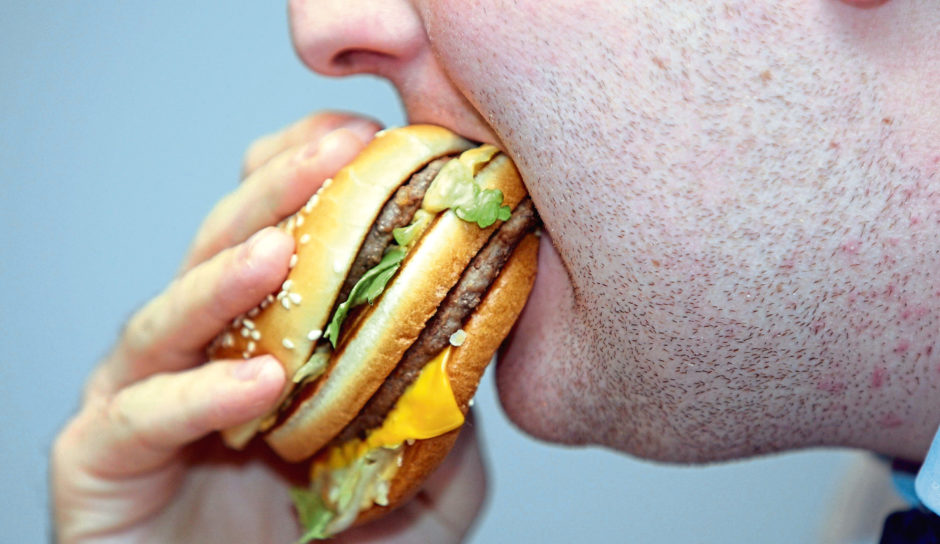 McDonald's now offers a variety of ways for customers to place and get their orders.
McDelivery, self-service kiosks, free-to-use tablets and table service are available at nearly all McDonald's restaurants – meaning visitors nationwide have more options as to how they order and enjoy their meals. The "click and collect" service via the My McDonald's app means customers can order when and where they want, and at their own pace, without having to queue.
They can also redeem offers and access menu updates, customising them so it is tailored to their preference.