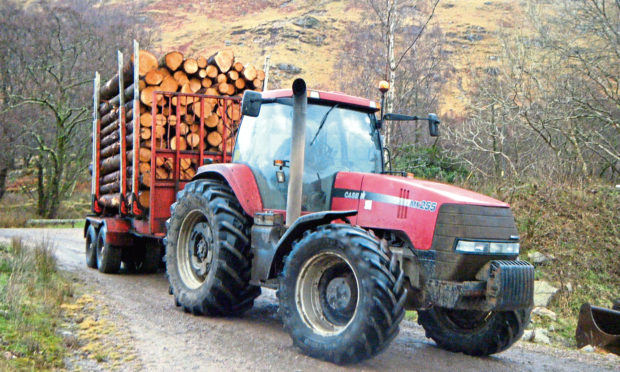 The UK's biggest timber firm, BSW Group, which operates two sites in the Highlands, has been acquired by a private equity firm after more than 170 years of family ownership.
The Scottish company said yesterday its acquisition by Leeds-based Endless, for an undisclosed sum, would give it capital to "support future growth plans through further expansion of its market position".
BSW chief executive Tony Hackney and chief financial officer Alan Milne are to stay in charge of the business, which has sawmills at Corpach in Lochaber and Boat of Garten near Aviemore.
Founded in Berwickshire in 1848 and taken over by Alexander and Robert Brownlie in the 1850s, the company has developed into the UK's largest sawmilling group and is among the top 20 timber producers in Europe.
As well as its Highland operations, the company, which employs 1,200 people, owns five other sawmills in the UK and one in Latvia, as well as subsidiaries Tillhill Forestry, Maelor Forest Nurseries and Alvic Plastics.
The group's most recent annual accounts, published by Companies House, show it made pre-tax profits of £8 million in the year to the end of last March, compared to £2.6m for the previous 12 months.
Turnover rose to almost £355m, from £304m over the same period.
Mr Hackney said: "This is fantastic news for BSW. Whilst it is business as usual, we are excited by the opportunities new ownership will bring us and we look forward to entering a new era of rapid growth and development under Endless' ownership.
"We would also like to thank the Brownlie family for creating such a strong legacy and supporting the growth of the company and its employees."
Endless also owns a number of other UK-based businesses, including Menzies Distribution, cake manufacturer Bright Blue Foods and the American Golf store chain.
Aidan Robson, a partner at the private equity firm, said: "We are delighted to have been selected to support the acquisition of BSW, a business with fantastic prospects and one that we believe has a very exciting future.
"As the country's largest timber producer, BSW plays a critical role in supporting the UK's commitment to using more local and sustainable raw materials and becoming carbon neutral by 2050.
"We look forward to working closely with Tony, Alan and the rest of the BSW team to deliver continued organic growth and further diversification through investment and acquisition."
Law firm Burges Salmon acted as advisors to BSW's majority shareholders on the sale. Danny Lee, a partner in the firm's Edinburgh office, said: "Having advised BSW for over 20 years, it gave me great personal satisfaction to help one of Scotland's most successful private companies achieve such a significant milestone.
"Under Endless' ownership and the guidance of an impressive management team, I have no doubt BSW will continue to expand and innovate."