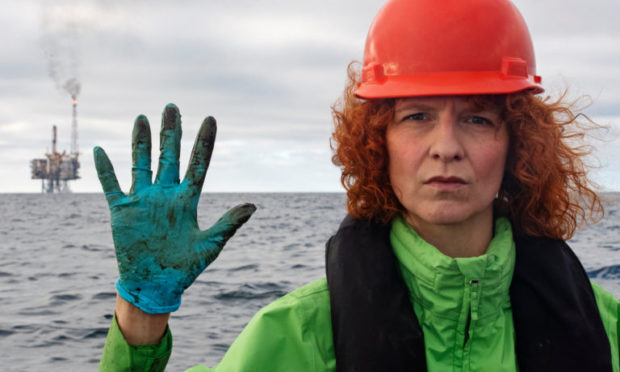 BP has rejected accusations made by Greenpeace that an oil spill occurred at the Andrew platform in the UK North Sea.
The environmental group said activists aboard its Esperanza vessel witnessed a spill on Saturday about 1.6 nautical miles from the installation.
Greenpeace claimed the pollution clearly originated from Andrew, 140 miles north-east of Aberdeen.
Charlie Kronick, senior climate finance adviser for Greenpeace UK, said: "No oil operation can guarantee they won't spill, causing damage to wildlife and the local environment.
"The twin challenges of protecting the climate and clearing up the mess in the North Sea shows categorically that this is the time to start winding up the oil industry."
But BP said Greenpeace's assessment was wrong and that there was "no spill" at Andrew.
The energy firm said the activists had found "produced water" — water that comes out of the well with the crude oil during crude production operations.