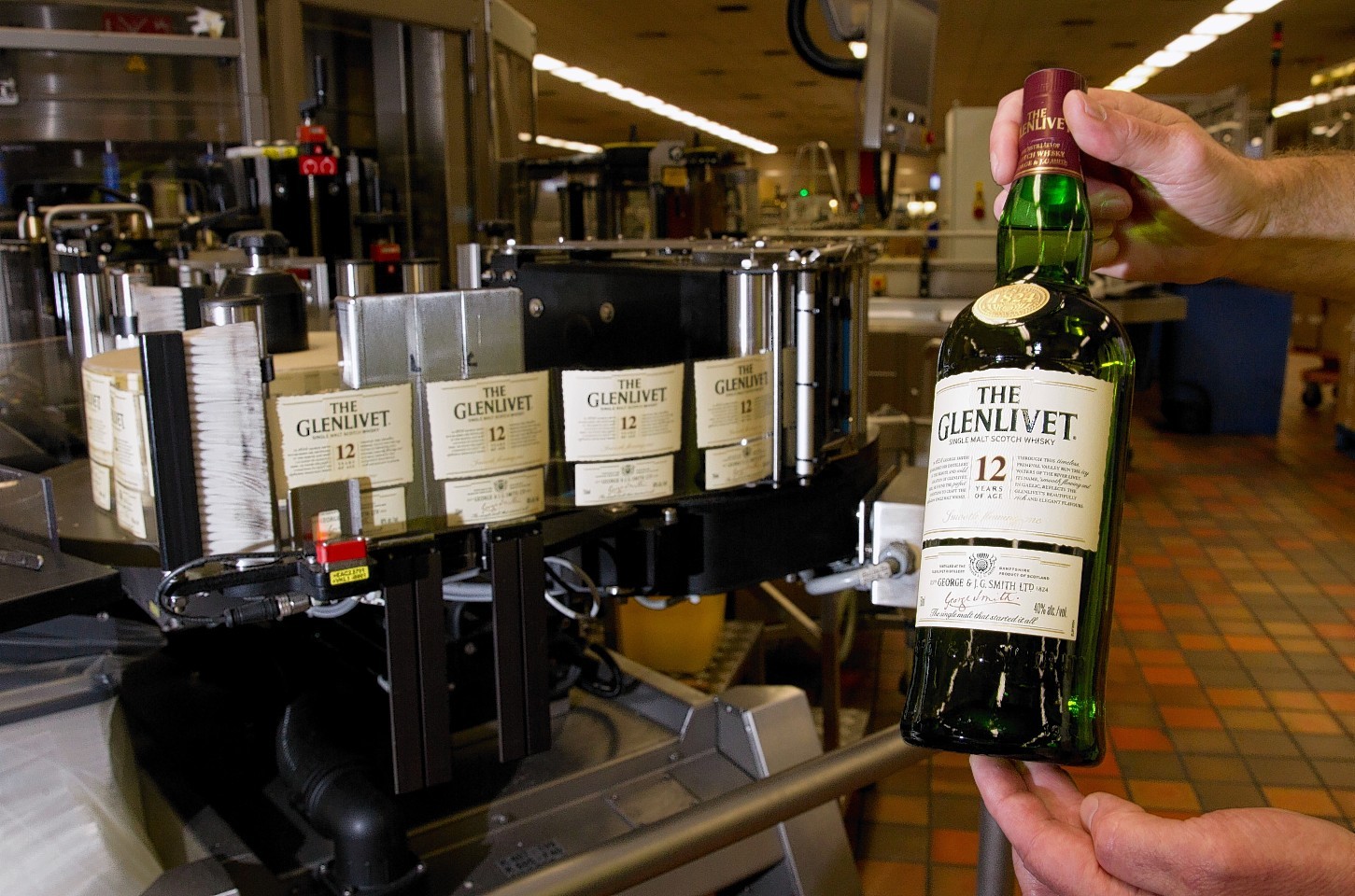 Whisky giant Chivas Brothers suffered a double-digital drop in profits in its last financial year despite a strong showing from its star performer, The Glenlivet.
Paisley-based Chivas, whose other whiskies include Chivas Regal, Ballantine's and Royal Salute, saw pre-tax profits fall 12% to £365million for the year ended June 30, 2015, while turnover dropped £4.13million to £916million.
Bosses at Chivas, the Scotch whisky and premium gin arm of Paris-headquartered Pernod Ricard, blamed the slide on unfavourable currency exchange rates.
Revenue from Europe, the company's biggest market, decreased by £12million to £385million during the year under review – dented by the pound's strength against the euro.
The value of the rouble also nose-dived in the face of low oil prices and western sanctions against the Kremlin, leading to a decline in the number of Russian travellers stocking up on duty-free drams.
Chivas chairman and chief executive Laurent Lacassagne said: "The slight decline in reported turnover is due to foreign exchange. On a constant rate basis underlying turnover has increased by 3%."
The Glenlivet, produced near Ballindalloch on Speyside, was the Chivas' standout performer for the year, with sales jumping 11%.
It became the world's top selling single malt Scotch whisky in 2014 – in terms of volumes – after shifting more than one million cases that year, according to International Wine and Spirit Research.
And Chivas is keen to capitalise of The Glenlivet's popularity. Work to expand the Ballindalloch distillery got under way in September, with the aim of doubling its production capacity.
The project, which is expected to be completed by mid-2017 or early 2018, forms part of Chivas' wider expansion plans for Speyside.
Chivas cut the red tape at its new £25million Dalmunach Distillery at Carron last June to help meet demand for whisky.
Sales of another of the firm's flagship malts, Chivas Regal, made at the Strathisla distillery in Keith, remained steady despite a decline in global Scotch sales in 2014.
There was a surge in millennial whisky drinkers flocking to buy Ballantine's Finest on the back of successful marketing campaigns, said Chivas, which employed about 1,600 people during 2014/15.
The firm also said one of its blended whiskies, Passport Scotch, reached a record 1.7million cases, thanks to its strong appeal among younger audiences in emerging markets like Brazil, Angola and Mexico.