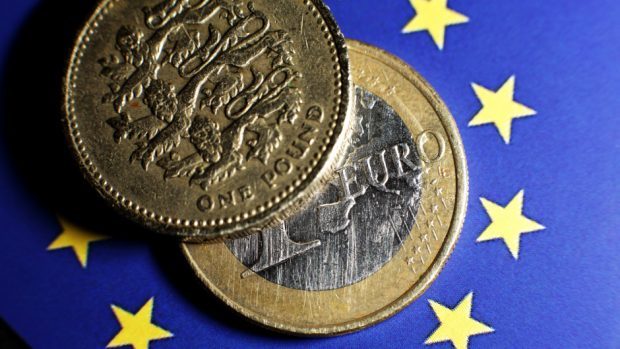 With the UK and Scotland facing "uncharted territory" in the aftermath of the referendum to leave Europe, an expert panel will offer answers to the question: "What the heck happens now" at an event in Aberdeen next week.
The Press and Journal, in association with law firm Burness Paull, has launched the business briefings event to provide the audience with an opportunity to hear fresh insight as well as have their questions answered.
The panel includes some leading figures from across the political spectrum.
Geoff Aberdein is head of European Public Affairs for Aberdeen Asset Management and a former chief-of-staff to the First Minister Alex Salmond.
Colin Welsh, Head of International Energy Investment Banking at Simmons and Co, voted "leave" in the referendum and believes Home Secretary Theresa May is set to be the UK's next Prime Minister.
He will also offer his insight as an expert on international investment in the energy sector.
He added: "I think the hysteria of the last few days is a knee-jerk reaction. It will take a while for things to settle down, but ultimately things will not be as bad as doomsayers predict because Europe needs Britain every bit as much as Britain needs Europe."
Sean Saluja, a partner and head of employment and pensions division for Burness Paull, will also be on the panel.
He said: "If nothing else, the business sector is pragmatic.
"Since we woke up in shock last Friday, we have been through two of the five stages of grief – denial and anger.
"Now we are in the third stage – bargaining.
"In dealing with personal grief, this is the stage where we look for comfort in return for a reformed lifestyle.
"In business, we are looking for ways in which an accommodation can be reached which will mitigate the impact of the decision to Brexit on the Scottish economy.
"But are there ways in which, rather than just dilute any negative impact, we can improve our prospects?"
Callum McCaig, SNP MP for Aberdeen South, will also join the panel.
He declared: "Like the majority of people in Scotland, I voted to remain in the EU.
"I believe that access to a market of 500million people, free movement of people and the social and environmental protections that come with EU membership is of major benefit to the Scottish economy.
"We are undoubtedly facing turmoil as is clear from the market response. How long it lasts will depend on the outcome of the Tory leadership contest.
"It is quite incredible that the UK government seems to have done very little to prepare for such an outcome and it looks like being October before we will have a Government that can begin exit negotiations.
"During that time, businesses and EU nationals living here will have no idea what to expect, fuelling uncertainty."
The event will be chaired by Erikka Askeland, the award-winning business editor of the Press and Journal.
The Press and Journal business briefings event will be held at The Marcliffe Hotel, Thursday 7 July starting at noon.