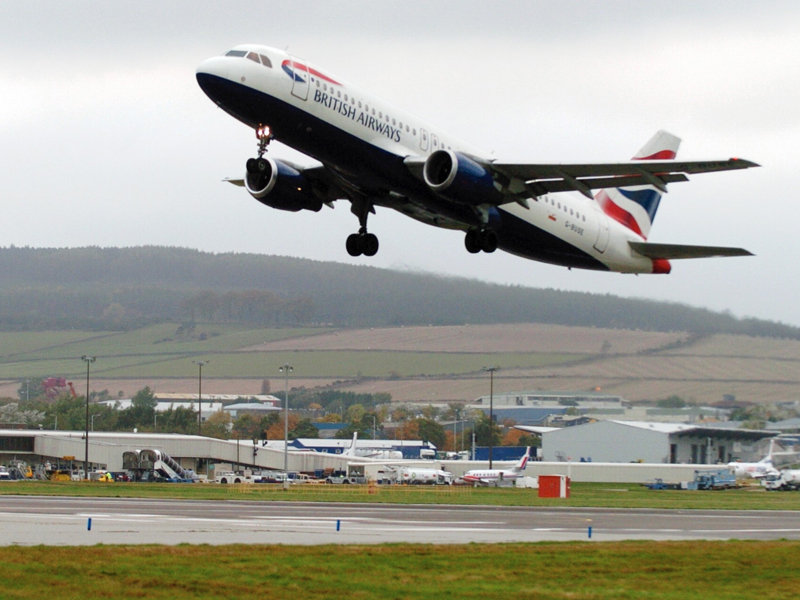 A weak pound triggered by the Brexit vote, terror attacks and air traffic control strikes took their toll on British Airways owner IAG in the first six months of the year, with the group poised to cut capacity and review investments as a result.
Last month the airline, which has a monopoly over services between Aberdeen and Heathrow, was forced to issue a profit warning following the referendum result and yesterday said it was experiencing lower demand for flights.
Chief executive Willie Walsh said:  "Our performance this quarter saw a negative currency impact of 148m euros (£124.4m) primarily due to the weak pound.  Numerous external factors affected our airlines, including the impact of terrorism, uncertainty around the UK's EU referendum and Spain's political situation.
"This led to a softer-than-expected trading environment, especially in June.  In addition, the airlines' operations have been considerably disrupted by 22 air traffic control strikes in Europe so far this year."
IAG added that plans to increase capacity would be scaled back and its investment pipeline for next year is "under review".
Last month regional airline Flybe confirmed it was bidding for slots at Heathrow to challenge BA's monopoly on flights between Aberdeen and the London airport.
In May BA reinstated daily flights between Inverness and Heathrow after a gap of nearly 20 years.
The airline, which also owns Aer Lingus and Iberia, reported a 4.1% increase in sales to 10.8bn euros (£9.1bn) while pre-tax profits rose 48% to 609m euros (£512m).