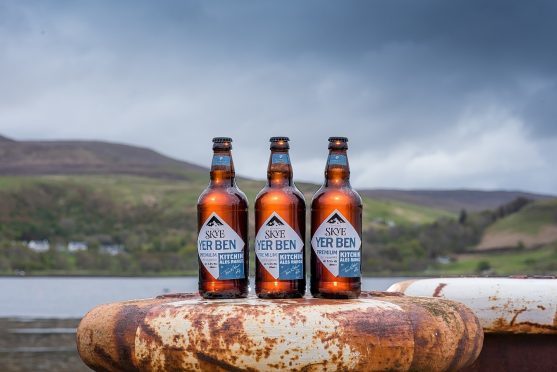 Till bells will be ringing this Christmas for an island brewery thanks to a tie up with a Michelin starred chef and Harrods.
Isle of Skye Brewing Co teamed up with Tom Kitchin to produce Yer Ben, an ale with hints of citrus and sweetness, which will be a feature of the upmarket department store's festive food hall offering.
Harrods will be the first retailer outside of Scotland to stock the tipple, sold as single 500ml bottles or in gift packs.
The craft beer will also be available as part of The Tom Kitchin Collection Hamper, available from early December in the food halls and online at www.harrods.com. The hamper includes a bespoke Yer Ben mug and a collection of the finest Scottish produce chosen by Mr Kitchin.
The beer will also be available at the chef's Harrods pop up restaurant, Kitchin at Harrods, his first dedicated pop up in London which takes place from 14-20 November for one week only.
Kenny Webster, managing director of Isle of Skye Brewing Co, said: "2016 has been a huge year for us and to be ending it with a listing in Harrods is an incredible achievement.
"Yer Ben is truly unique – it's the first of its kind from Chef Tom Kitchin. The product reflects his taste, personality and passion for Scotland, matched with the expertise of our brewers and the produce we have access to in Skye. We know that consumers want a beer with real character."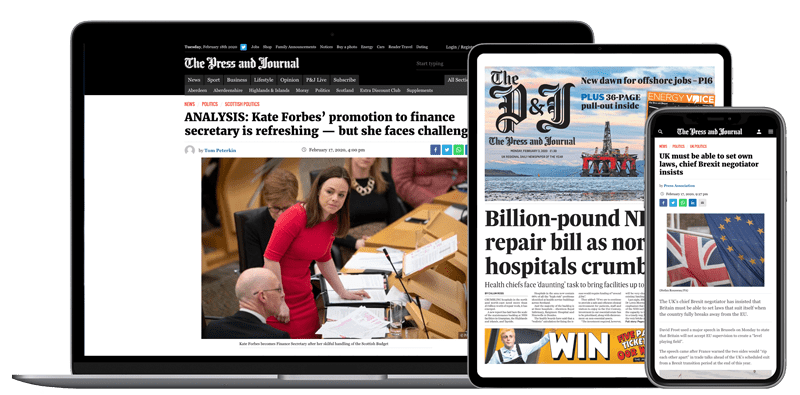 Help support quality local journalism … become a digital subscriber to The Press and Journal
For as little as £5.99 a month you can access all of our content, including Premium articles.
Subscribe