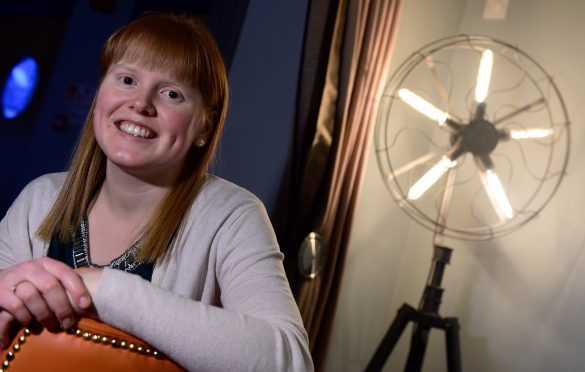 A north-east apprentice is proving she has absorbed the lessons of the course she joined by making a success of her own business.
Emma Hare signed up for an apprenticeship in auditing with Ernst & Young after leaving school in 2012.
And, five years later, she has passed all her exams and is looking to build up her company which designs wedding invitations.
She established E Collections in April 2013 and recently launched a display of her work at the Aberdeen Exhibition and Conference Centre.
The 23-year-old explained how she had developed the confidence to go into business.
She said: "When you work in auditing, you go over company's accounts and check there are no mistakes in there.
"You get the opportunity to work with some big companies, so that develops your confidence.
"When I was at school, I thought I would study something like design, but then I decided to go into auditing.
"As I've set up my own design company, it's great to do something creative again.
"While going through the exams, it showed me a great understanding of how business works and how to do the books."
Miss Hare was one of the first group of people taken on as a school leaver by EY.
Originally from Morpeth in the north-east of England, her year was the first to face fees of £9,000 a year to go to university.
She added: "It is hard for people in Scotland to understand that, but when I saw the fees going up, I decided it was time to get a job and start earning my own money."
The company now takes on an increasing number of school leavers every year, and Miss Hare volunteers to help get them on board.
She said: "I co-ordinate which schools we go to. As soon as we take someone from one school, we go back there to look for more people.
"I've given talks in Hazlehead Academy, Banff Academy, St Machar Academy and others."
There is still an opportunity for youngsters to get a place this year with the company at their Aberdeen base.
Miss Hare added: "EY now takes on close to 100 school leavers a year from across the country.
"We have three spaces available to start work in the Aberdeen office in September."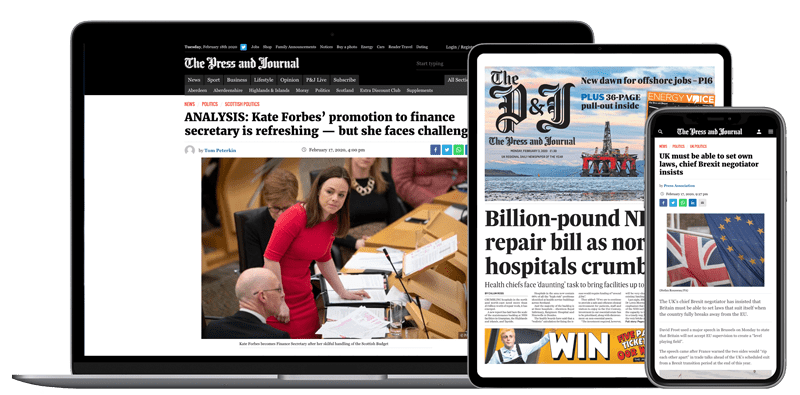 Help support quality local journalism … become a digital subscriber to The Press and Journal
For as little as £5.99 a month you can access all of our content, including Premium articles.
Subscribe