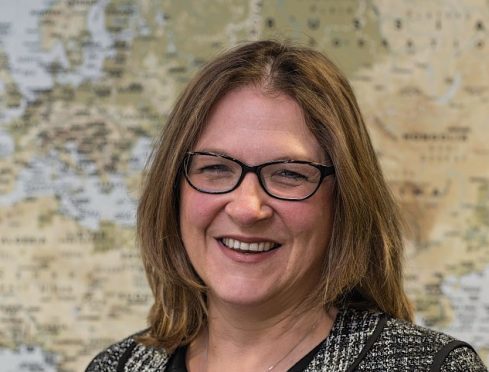 The lowest decline in passenger numbers in nearly two years was hailed as a "fantastic start to the year" by Aberdeen Airport bosses.
Passenger numbers at Aberdeen International Airport (AIA) in January fell 1.7% on the same month last year, stemming a trend in double digit decreases since the oil downturn began.
The airport has faced a 23-month-long run of falling monthly traveller numbers, with decreases reducing to single figures only in November when the decline was 4.1% year -on-year, down from 10% in October.
A total of 207,100 passengers travelled through the airport during January with domestic traffic rising by 0.6% and international traffic falling by 2.5%.
Helicopter traffic was down 7%, mainly due to inclement weather conditions in overseas locations and the temporary recall of Sikorsky S92 helicopters early in the month.
But this is still an improvement on previous months – helicopter passenger numbers had been down 20% in October and 8.5% in November.
Carol Benzie, managing director of the airport, said: "It's hugely encouraging that last month we saw our lowest decline in passenger numbers since March 2015, which is a fantastic start to the year. I'm delighted that our domestic traffic increased and I'm confident that the overall figures would have been even healthier had our helicopter traffic not been impacted by a maintenance recall.
"We have launched two new year-round, twice-weekly routes to Alicante and Malaga with Ryanair during February and we hope that these flights, combined with the opening of our expanded terminal building and the additional three international routes launching in May, will help to boost the figures."
Ryanair is set to extend its Aberdeen schedule in May by introducing a new link to Faro, which will coincide with the relaunch of airBaltic's Riga route, as well as new flights to the Faroe Islands with Loganair.
Flybe also recently announced plans to introduce three daily flights from Aberdeen to London Heathrow, with the first due to take off next month.