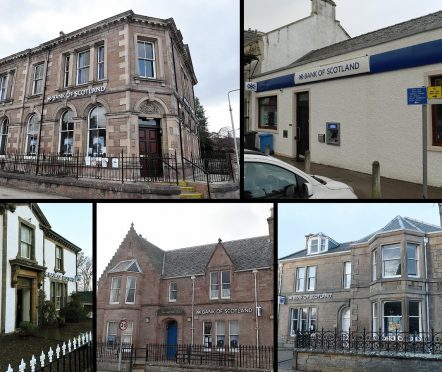 The Bank of Scotland has been forced to deny that the Highlands' third biggest town is to lose its branch as part of sweeping closures.
Customers in Nairn are the latest to receive letters from the bank suggesting they use the Post Office for their banking.
There was confirmation on Wednesday that Highland outlets were closing – in Beauly, Bonar Bridge, Dornoch, Fortrose, Helmsdale, Kingussie and Lairg – by October as part of a UK-wide rationalisation programme by the bank's parent company Lloyds.
The letter sent to customers in the Nairn area promoted Post Office services for banking.
It is understood the letters were received by customers in other areas too in recent days.
It stated: "We're increasing the banking services you can access at the Post Office.
"The Post Office is a convenient banking option for many customers. You'll be able to pay in cash and cheques to personal current accounts and some savings accounts at any Post Office that provides a full counter service."
A spokeswoman for the Bank of Scotland insisted that it was "a case of unfortunate timing" that letters had been circulating in Nairn and other areas – and "definitely not an indication that we're planning on a closure".
Communities across the north have been shocked and angered by the latest closures which are a resulted of the trend towards online banking.
Accounts currently at the seven Highland locations will be transferred to other branches, leaving customers having to travel up to 18 miles – in the case of Lairg – to alternative branches.
The Federation of Small Businesses has echoed communities across the north complaining that the region has been "hit disproportionately" by the closures and urged politicians to intervene.
Customers in remote and rural locations say it will hinder basic access to banking services – not least for tourists who need ready cash and are vital to the fragile economy of the Highlands.
The bank has promised the introduction of more mobile branch services to support customers in "some" communities.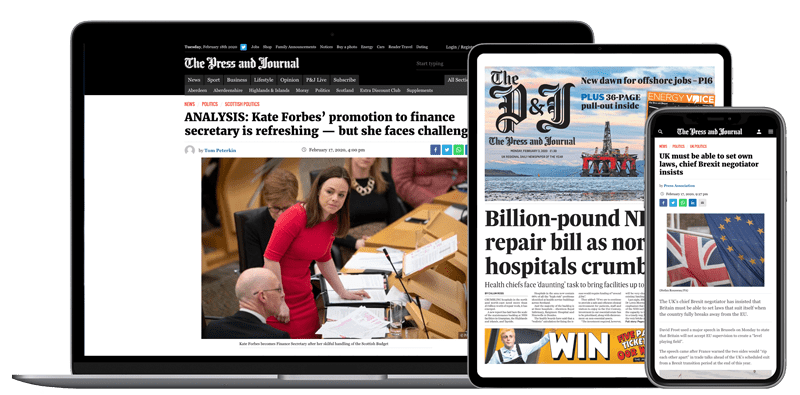 Help support quality local journalism … become a digital subscriber to The Press and Journal
For as little as £5.99 a month you can access all of our content, including Premium articles.
Subscribe