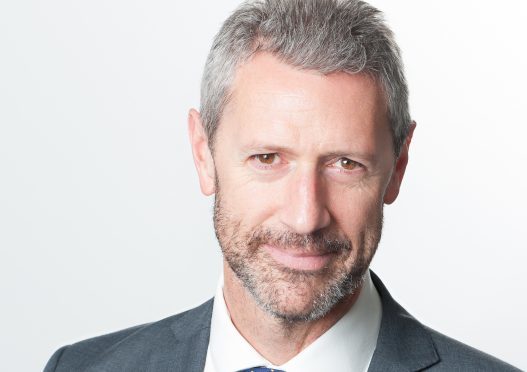 The leader of a drive to encourage London 2012 Olympics visitors to explore other parts of the UK has been chosen to head a north-east tourism body.
VisitAberdeenshire yesterday announced the appointment of Chris Foy as its new chief executive.
Mr Foy will join the organisation in August from national tourism body VisitBritain, where he held a number of senior posts, including, most recently, the role of head of business events.
He will replace Steve Harris, who retired at the end of March after five years as chief executive.
As head of VisitBritain's 2012 games unit, Mr Foy led an initiative to spread the tourism benefits of the Olympics throughout the UK. He went on to head the organisation's overseas network operations, before moving to the Foreign and Commonwealth Office to work on the UK Government's GREAT Britain campaign.
Returning to VisitBritain in 2015, as head of nations and regions, his role included leading the GREAT Inverness Loch Ness Fund.  In his most recent position Mr Foy led a strategy to sell the UK as a business event destination, mainly to American and European markets.
VisitAberdeenshire chairman Colin Crosby said:  "Chris brings a wealth of tourism experience to the role from both a strategic and operational focus, which is vital if VisitAberdeenshire is to continue to position the region as a top leisure and business tourism destination.
"Chris's excellent leadership skills, and his credentials as a high-level tourism strategist, will further strengthen the VisitAberdeenshire team."