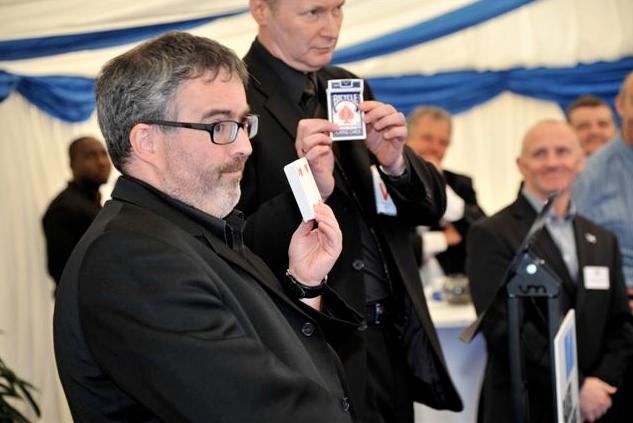 Magical duo Fifth Dimension said yesterday their business had shaken off the north-east downturn and was thriving on the back of £100,000-worth of contracts secured this year.
The new work includes jobs in Dubai and Spain, while there is further international business in Denmark and Houston in the US under negotiation.
Jeff Burns and Ivor Smith, who teamed up with retired business partner Bill Duncan to launch the Aberdeen-based magic and presentation enterprise nearly 20 years ago, said turnover doubled and pre-tax profits nearly trebled, to £90,385, during the firm's 2016/17 trading period.
The upturn in business follows a challenging spell for the pair as many of their traditional corporate clients cut back on hospitality spending.
Mr Burns said: "We are delighted with our latest year-end returns.
"The past couple of years have been tough and, like many other companies, we have had to look at how to work differently.
"But the oil price downturn has opened up opportunities in new markets across the globe and we have enjoyed exploring them."
Fifth Dimension uses magic to communicate key business messages, including health safety and environment and team-building advice, to clients across a variety of sectors.
Mr Smith said: "Using magic and humour to deliver dynamic presentations and workshops to support our clients' organisational safety culture remains the largest part of our business and we have seen growth continue in this area.
"As word continues to spread across the industry on just how effective our unique presentations are – in not just presenting messages but, ultimately, engaging the workforce and ensuring the messages are retained – more and more opportunities are opening up for us.
"We look forward to capitalising on these this year, and driving Fifth Dimension onto further growth and success both here in the UK and on the international stage."
Fifth Dimension's founders established the company in 1999 to combine their business skills and experience to provide five main areas of service – entertainment, safety magic, team development, exhibition magic and bespoke presentations and workshops.
Initially, the aim was to take advantage of a perceived niche in the corporate-training market and use comedy and magic as a learning tool.
The business, whose founding trio had backgrounds in finance, marketing, tax and health and safety, later branched out into other areas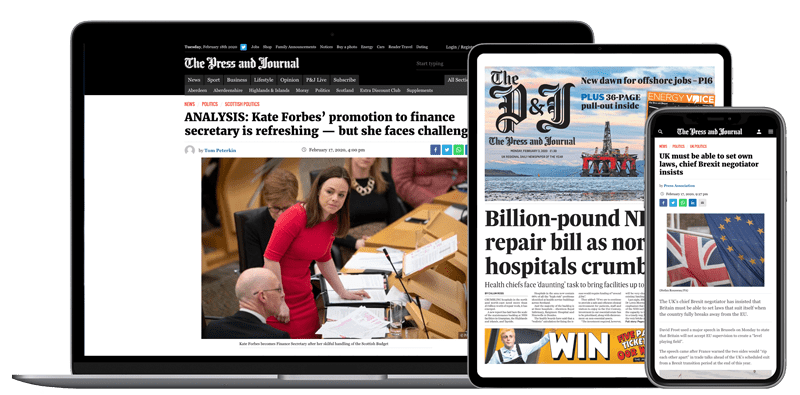 Help support quality local journalism … become a digital subscriber to The Press and Journal
For as little as £5.99 a month you can access all of our content, including Premium articles.
Subscribe