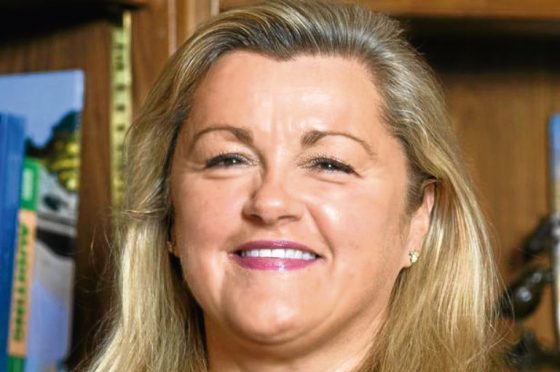 Soup giant Baxters Food Group, which employs 450 people in Moray, has opened a new head office in Edinburgh as part of its plans for continuing worldwide growth.
Executive chairman and chief executive Audrey Baxter said the launch of the premises in the Scottish capital's Charlotte Square "reflects the group's position as a truly global and international business."
She added it would also provide a "platform for further investment, organic growth and potential acquisitions."
A spokesman for the firm said no jobs had gone from Moray and that the village of Fochabers, where the company was founded in 1868, remains its "spiritual home" as well as the headquarters of its European operations. He added that the group functions based in the new Edinburgh office, including legal, sales, human resources and some finance activities had previously been carried out in Glasgow for a number of years.
Ms Baxter made the announcement as W.A. Baxter and Sons (Holdings) Ltd, owners of Baxters Food Group, released annual results for the year to the end of April 2017, showing pre-tax profits of £8.7million and turnover of £296.7million, compared to £7million and £248.6million respectively for the previous 10-month accounting period.
The figures also showed the group's defined pension liability rose to £16.2million from £11.1million over the same period.
The spokesman added: "The group is fortunate that it has the ability to cope with this but the defined benefit scheme is absorbing a disproportionate amount of time, energy and effort from senior management. Notwithstanding this, the group is committed to actively managing the scheme to a longer-term resolution." Commenting on the move Richard Lochhead MSP for Moray said: "Baxters is a truly international iconic company and although the decision has been taken to formally designate their new Edinburgh office as their headquarters, investment continues to flow into Fochabers and that's where the jobs are and the company's heart. It would have been something very special for Fochabers to host their global headquarters rather than Edinburgh but no matter where the brass plate is on display Baxters remains a famous Fochabers company."