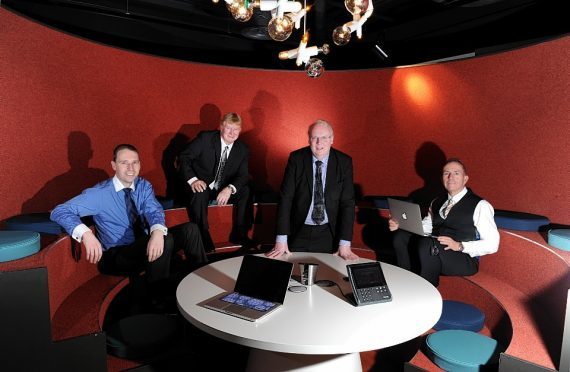 A week long event showcasing the entrepreneurial strengths in the north-east kicks off on Monday.
The sixth annual North East Business Week (NEBW) is bringing together a wide ranging series of events which organisers believe is the biggest ever.
The week is an initiative by the region's four principal business organisations – Aberdeen & Grampian Chamber of Commerce (AGCC), Elevator, Federation of Small Businesses (FSB) and Scottish Council for Development and Industry (SCDI) – to highlight the message that the region continues to be a major economic driver for economic recovery in Scotland and across the UK.
The theme of the events, which includes partners from both Aberdeen and Robert Gordon University and Aberdeenshire Council, is "Entrepreneurship Driving Growth". Highlights will include events featuring speaks including Ed Parson, Google's "geospatial technologist" and Bill Aulet, the managing director of the Martin Trust Center for Entrepreneurship at MIT.
Russell Borthwick, chief executive of AGCC said: "Aberdeen & Grampian Chamber of Commerce is delighted to be partnering Elevator, FSB and SCDI and a group of associates to deliver North East Business Week which this year is focusing on entrepreneurship, a theme close to my heart.
"The dictionary definition of entrepreneur is a person who sees an opportunity, gap or potential in a sector or market and sets up and runs a business or businesses to supply the appropriate goods or services, taking on financial risks in the hope of realising a profit. However, I believe that it can also be a mind-set demonstrated by employees of organisations.
"As this region seeks to recover from recent oil price-related downturn and to anchor a significant energy supply chain here for the long term while broadening its business base, it will need individuals prepared to think differently, challenge norms, collaborate and stick their heads above the parapet to act as catalysts for this necessary change and help to write the next successful chapter of the Aberdeen city and shire story. As usual there will be a great mix of events across the week and I'm sure that everyone who attends any of them will feel energised and inspired to do their bit."
Business Week runs from April 18 to 22. Full details of events on the website, www.northeastbusinessweek.co.uk.