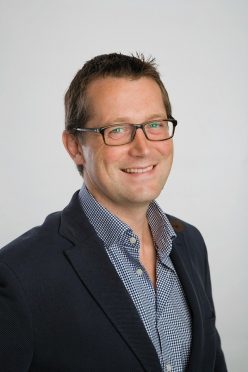 A Scottish timber merchant has set its sights on opening its first location in Aberdeen.
MGM Timber, part of the Fife-based James Donaldson Group, said the expansion, which will add a further two sites in Scotland, was on the back of strong timber sales due to a rise in housebuilding and other construction.
The 25-year-old business, which has an outlet in Inverness, said turnover rose to £40million in 2015, a 12% rise from 2012.
Last year its parent company celebrated record profits as the construction sector showed signs it was emerging from the doldrums of the recession.
Donaldson's pre-tax profits increased by 81% to £4.5million in the year ended March 2015, while turnover grew 13% to £133million, according to accounts lodged with Companies House.
The company is also targeting Edinburgh and either East Kilbride or Cambuslang for new locations.
Michael Donaldson, commercial manager for MGM Timber, said: "The timber industry in Scotland has grown hugely over the last few years.
The manufacturing of timber products and the supply chain have both improved. Additionally we are seeing a lot more investment in the construction industry overall. More new homes are being built and more home improvements are being carried out.
"However, it's not just about the quality of timber improving that has helped our business. The improved manufacturing and production of the other materials that we supply to our customers, such as sheet materials and the complementary products, such as our kitchen and doors ranges, have also made an impact. This means we are able to continuously grown our product range and offer our customers a wide choice of goods.
"We also only have one site north of Dundee which is in Inverness so opening a branch in Aberdeen is a particular focus for us."
The company said a number of new jobs will be available at each of MGM's three new sites. Roles typically include managerial roles, sales representatives, administrators, supervisors, yard operatives and delivery drivers.