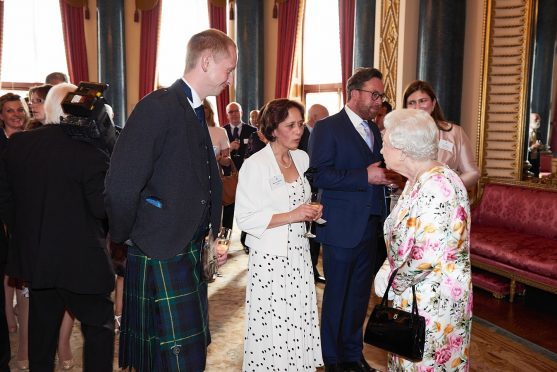 Seafood export specialists FAO27 visited London recently to attend a reception for winners of the Queen's Award for Enterprise.
Dingwall-based managing director Anne Moseley and sales and customer services manager Craig Morris were introduced to the Queen at the reception at Buckingham Palace.
Ms Moseley said: "It was a great honour to meet Her Majesty and be invited to Buckingham Palace. Winning the award for international trade has been a tremendous boost to our whole team in France and Scotland and is great recognition of their hard work and dedication. It is also a great testament to the quality of the fabulous Scottish seafood we help to make available to a wider European market and the skill of the family run companies who produce it."
FAO27 operates as the sales export department for a number of local small scale seafood processors, salmon farmers and fishing boats. It sells whitefish, shellfish, farmed salmon, smoked and hot smoked salmon from the North of Scotland to retailers, wholesalers and independent stores across Europe. Most of its seafood is exported to markets in France, Italy, Belgium, Portugal and Luxembourg with the firm recently moving into supplying the UK market.
Named after the grid reference for the North Sea fishing sector and standing for "Freshness and Origin, 27 for Traceability", FAO27 was set up in 2009 by Ms Moseley as a consultancy to help fishermen and processors export to Europe. It now has now a team of five and supports over 150 full time jobs and several family run businesses in Scotland.
The firm was one of six north and north-east firms to have been recognised among the latest Queen's Awards for Enterprise revealed in April.