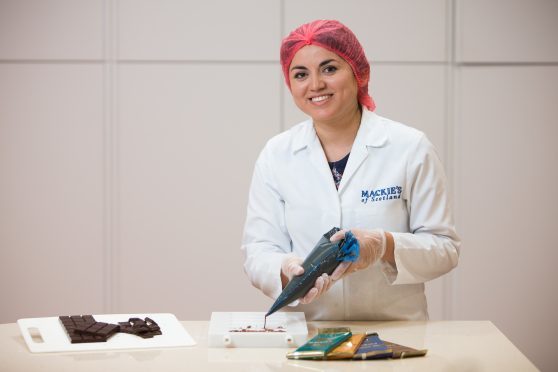 A food-science student has scooped the "golden ticket" – being paid to find the secret to making the world's best chocolate.
Natalia Mansilla has been recruited by ice cream company Mackie's to help develop its foray into confectionery.
The Chilean-born graduate is tasked with putting products under the microscope and splits her time between the £600,000 Willy Wonka-style chocolate factory at the family firm's farm in Aberdeenshire and newly-built laboratories at Abertay University in Dundee.
The role is part-funded by the UK Government under the Knowledge Transfer Partnership programme operated by InnovateUK.
Santiago native Ms Mansilla explained particle size was crucial to the taste and texture of each bar.
"Chocolate is a dispersion, which basically means that there are lots of small particles in another liquid substance," she said.
"There's an ideal range for those small particles – too high and the chocolate will be gritty and grainy, too low and it will be smooth but can leave a burning sensation in the throat."
Abertay food science lecturer John Grigor said there was a "notoriously high failure rate for new products".
But Nottingham University graduate Ms Mansilla is not complaining.
"To spend the next two years finding the ultimate chocolate is a dream come true and the envy of many of my old course-mates," she said.
"The team on the farm have been especially welcoming and it is amazing to work with a brand that is so ambitious and flexible enough to try new things, as I'm able to experiment and follow up on my ideas."
Mackie's development director, Kirstin Mackie, who owns the family-run firm with her two siblings, welcomed the new recruit's "real energy".
She said: "We are making sure we can facilitate her new ideas with our product development, as Natalia and the wider team here at Mackie's have a real opportunity to develop a chocolate brand for Scotland."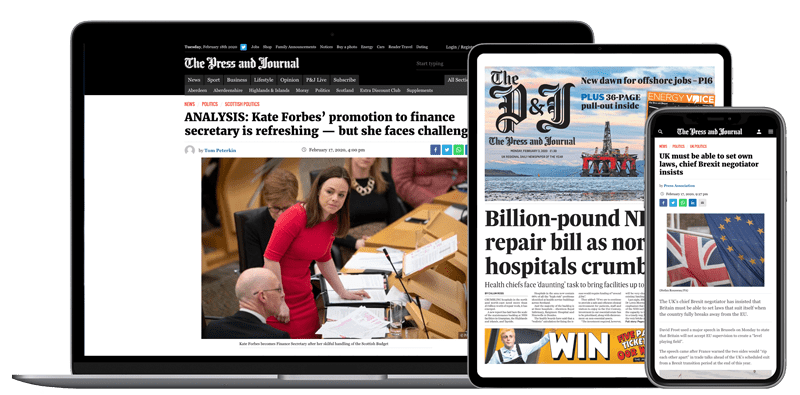 Help support quality local journalism … become a digital subscriber to The Press and Journal
For as little as £5.99 a month you can access all of our content, including Premium articles.
Subscribe