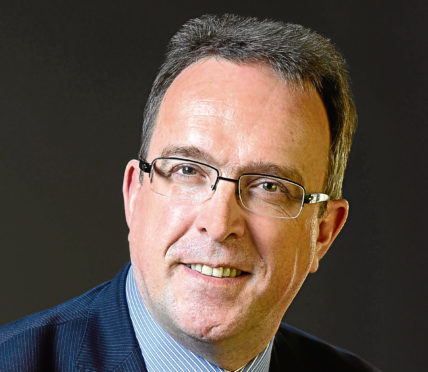 Whisky-maker Chivas Brothers says "greater focus and agility" has helped it drive increased growth in its Scotch portfolio.
Releasing further details of its half-year results yesterday, the company – part of French drinks giant Pernod Ricard – hailed a "strong" overall performance for the first half of the year, which saw sales up 1.6%.
Chivas chairman and chief executive Laurent Lacassagne, who is stepping down this year, said: "Through our business model we have achieved greater focus and agility to drive additional growth which is underpinned by our strong investment plans, including our £40million investment to create a world-class bottling facility in Kilmalid, Scotland.
"Coupled with more favourable market conditions, our strategy is paying dividends and we've seen our entire portfolio sales grow 1.6% in the first half of the year, with China proving a particularly strong market for us."
He added: "We've delivered some solid performances across our Scotch whisky portfolio. Chivas Regal is back in growth, achieving stand out performance in China (+17%) while Ballantine's momentum continues at pace driven by the continued success of Ballantine's Finest.
" The single malt category remains dynamic, with The Glenlivet Founder's Reserve selling 184,000 nine-litre cases and driving solid growth for The Glenlivet."