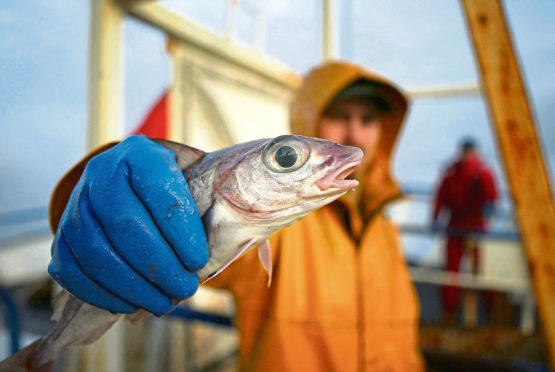 Fishing chiefs have called the latest verdict on the health of North Sea cod stocks a "hammer blow" for the Scottish fleet.
Scientists are demanding catch limits for cod be cut by 70% after reporting increased "mortality" – a measure of the intensity with which a stock is exploited – and a deterioration in other key indicators "in all areas".
They have identified climate change as one possible factor among many, but industry leaders have been told a rise in sea temperature is the "primary cause".
The findings from the International Council for the Exploration of the Sea (Ices) will influence quotas for a range of species in 2020, meaning there will almost certainly be new restrictions on Scots fishers next year,
It comes after years of industry sacrifice – swingeing cuts to the catch limits, reduced fishing time and decommissioning – and more recently innovative conservation measures, which have helped to rebuild cod stocks from previous critically low levels.
Scientists also want an 11.1% cut in haddock quota and a 12.5% reduction in the catch limit for whiting in 2020, despite mixed findings for these key North Sea stocks.
Scottish Fishermen's Federation chief executive Bertie Armstrong said: "There's no escaping the fact that this unexpected downturn in the cod stock will be damaging for our fleet.
"However, we have proved before and we will prove again that through a series of responsible, practicable measures to be agreed with government fisheries managers we can overcome the challenge, albeit that this time as we understand it climate change is a very significant factor.
"The fishing industry has a long and noble tradition of adapting to the ever-shifting dynamics of the natural world, and while it won't be easy, we will do what is necessary to help restore the stock."
Scottish Fisheries Sustainable Accreditation Group chairman Mike Park said: "The latest Ices advice on North Sea cod is a hammer blow to an industry that has been instrumental over the past decade in rebuilding this stock to the point where Marine Stewardship Council accreditation was achieved two years ago.
"The primary cause of this twist of fortune, the scientists tell us, is related to climate change and regime shift, which may be having a real and very significant negative impact on the essential elements that lead to good stock recruitment. "That means that the situation is not fully within our control, however, the industry remains 100% committed to sustainable catching and is united in its desire to do what it takes to rebuild the cod stock. The sector has already engaged internally to map out the next, important steps."
He added: "Those who know the fishing industry and the determination of those who go to sea for a living will recognise that they never shirk a challenge. We rebuilt this stock before and we are determined to do it again."
Mr Park said growing numbers of squid and other warmer water species in the seas around Scotland highlighted the changes taking place, and added: "At some point we are going to have to recognise there is regime change happening and we are going to have to change our approach for some of our most iconic stocks."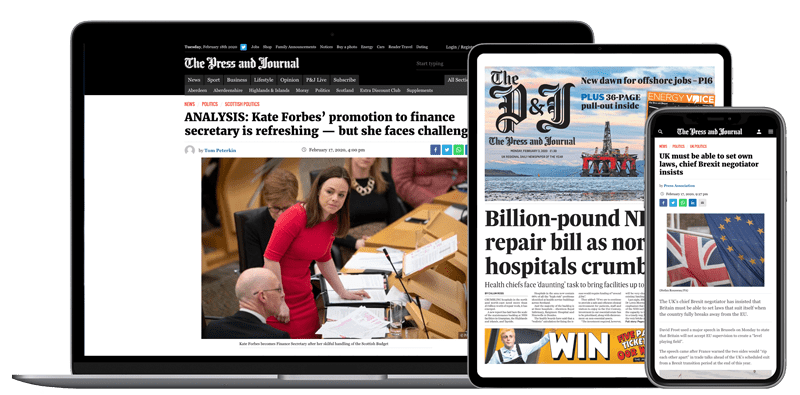 Help support quality local journalism … become a digital subscriber to The Press and Journal
For as little as £5.99 a month you can access all of our content, including Premium articles.
Subscribe