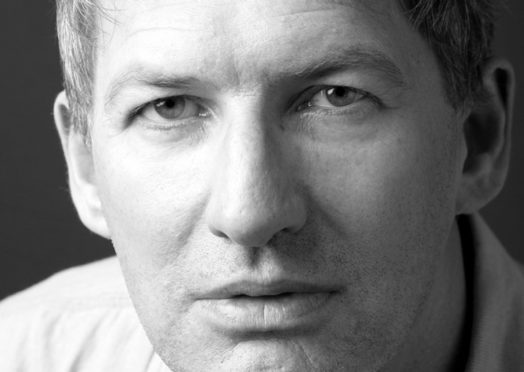 One of Scotland's most renowned authors has taken up a new post as senior lecturer in creative writing at Aberdeen University.
Alan Warner, whose acclaimed book Morvern Callar was turned into an award-winning feature film by director Lynne Ramsay in 2002, said he was delighted to take up the post.
The 55-year-old, from Connel, near Oban, said: "I am very excited to be given this opportunity at the university, which has a dynamic and successful creative writing programme.
"I have been, 'out in the field,' as a full-time writer for many years, with certain experiences in the creative industries which bring a specific edge and an understanding of the real environment which writers have to operate in.
"At the end of the day though, it is about the skilful application of the writing on the page; of encouraging and assisting writers to express themselves and their visions.
"It's energising to work with new writers and I look forward to doing that."
Another of Mr Warner's works, The Sopranos, is being brought to the silver screen – although its title has been changed to Our Ladies – and is scheduled for release next year.
The raucous production has been described as "Pitch Perfect meets Trainspotting" and the cast includes Kate Dickie and David Hayman.
Mr Warner added: "I am very lucky. To get two of your novels adapted for the cinema is fortunate – especially from such great film directors.
"The Sopranos/Our Ladies took a long time to go into production as these things often do. Michael Caton-Jones, the director of Our Ladies, really stuck to his guns to get the film made – it's a story that is specific to a time and a culture.
"I saw the film at the London Film Festival last month and the young cast of actors are remarkably good.
"I worked on early versions of screenplays on both Morvern Callar and Our Ladies, but as tends to happen, the screenplays go through many re-writes.
"Lynne Ramsay ended up writing the screenplay of Morvern Callar herself which was great, and Michael ended up working on the screenplay of Our Ladies."
Mr Warner is also looking forward to taking part in the university's director's cut event tomorrow.
He said: "It will be a conversation with the great Alan Marcus, who has been doing this Director's Cut series for so long now.
"We will show some clips from Morvern Callar and other films, and chat for a bit about the experience of having your novel adapted in a frank talk about how adaptation feels for a writer – the ups and downs of it all."
Further information is available at:
https://www.abdn.ac.uk/events/15409/