It's November, it's midweek, it's dark and it's cold.
What better way to spend the evening than listening to some of the greatest music ever produced, in an iconic theatre lit up by hundreds of candles.
Magical Mozart by Candlelight came to the Tivoli Theatre in Aberdeen last night, and it delivered everything you could hope for on a wet late-autumn evening.
The fully-costumed show immersed the audience in the classical baroque world of 18th century Vienna.
And while the candles were electronic (health and safety has encroached on fun somewhat since Mozart's day), it was intimate enough.
The music was a veritable Mozart highlights reel, with works from The Magic Flute, The Marriage of Figaro, Cosi Fan Tutte and many more.
Mozart's most famous and popular operas were all beautifully sung by the soloists.
Alongside the European Orchestral Baroque Ensemble, they performed some of his most memorable pieces of music, including Symphony no 40, Lacrimosa (Requiem in D minor) and Eine Kleine Nachtmusik.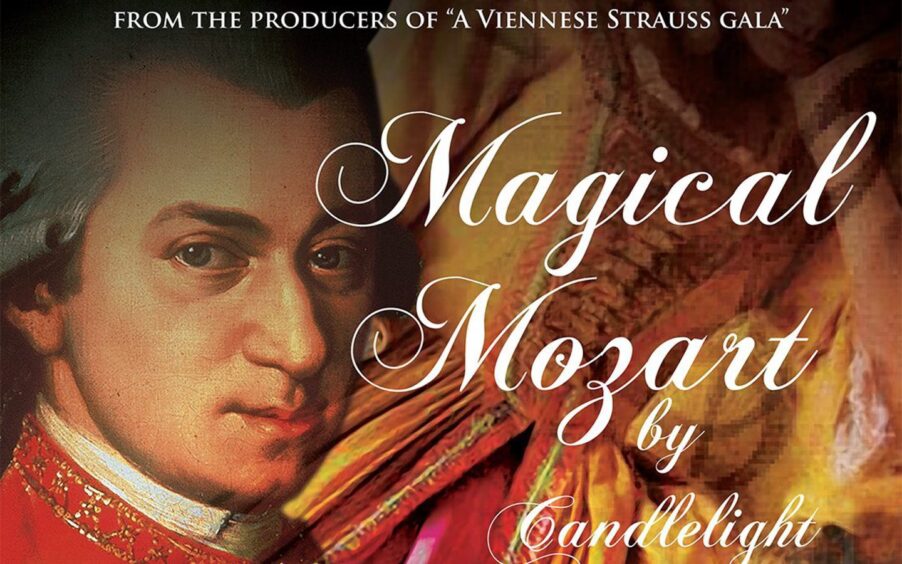 Mozart by Candlelight not big-budget, but delivers the greatest hits we all love
While Mozart by Candlelight isn't a big budget opera production like you see come to HMT, for what it is it's a good night's entertainment.
A personal highlight was the overture to The Magic Flute, which is a piece I always love listening to, whether it's at a world-class opera house or a school production.
With Mozart, you don't particularly need to be a fan of classical music to appreciate and enjoy his genius.
Littered with familiar pieces, everyone recognised at least some of them. And the enthusiasm of the crowd was clear.
Mozart is arguably the greatest composer of them all, and to enjoy his greatest hits in Aberdeen was a Tuesday evening well spent.
The only downside is when you remind yourself he produced all those works of genius before his death at the tender age of 35. Indeed, he produced his first opera when he was just 11.
Last night's production, from the producers of A Viennese Strauss Gala, did justice to the great man and the 150-year-old, A-listed Tivoli.
There was magic, there was Mozart, and there was – sort of – candlelight.