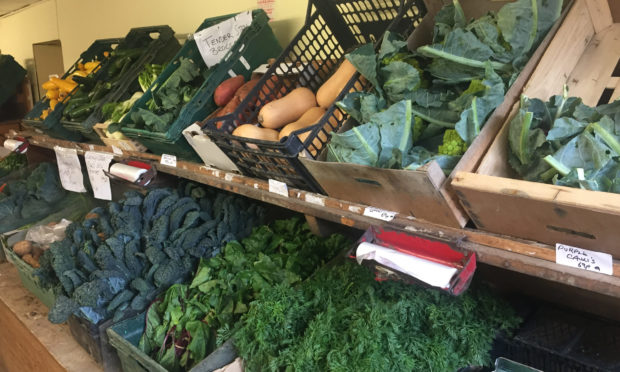 Consumers have been advised to vote with their feet by shopping exclusively at retailers which support the best interests of Scottish food and farming producers.
The appeal came in an open letter to shoppers from NFU Scotland (NFUS) president Andrew McCornick.
It follows reports that a major supermarket – identified as Tesco by The Grocer magazine – is currently pressurising suppliers to reduce prices ahead of a price war with the Aldi discount chain.
In his letter, Mr McCornick thanked shoppers for their support of the industry during the health crisis, but added: "Unsubstantiated reports this week of a major supermarket pressurising its suppliers to reduce prices have justifiably set alarm bells ringing in the industry.
"Such a destructive approach would drive value out of the food and drink chain and the impact would go all the way back to the farm gate."
The union leader pointed out that shops and stores had seen a surge in sales, a growing customer base and a platform to build on ahead of Brexit and trade deals.
He claimed the supermarket's pressure on suppliers would be a "kick in the teeth" for farmers who have stepped up to keep food on shelves during the pandemic.
He said: "We have warmly welcomed the pledge from several retailers of increased support for Scottish and British farmers in an uncertain future and more than a million consumers have signed a petition calling on the UK Government to preserve our food production and animal welfare standards in any future trade deals.
"We are thanking the public and asking them to continue to show support for our domestic food production by writing to their elected politicians and retailers on the vital importance of home produce. We ask them to highlight that our production standards must be protected now and in the future, and that they want enhanced country of origin labelling so they can buy Scottish or British when given the choice."
Tesco did not respond to The Press & Journal's request for comment, but the supermarket told The Grocer: "We have been speaking to suppliers about our strategy going forward and how we can work together to continue giving our customers great value."