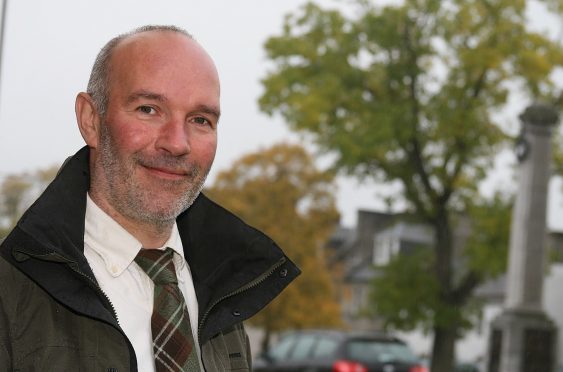 The chief of the Scottish Crofting Federation (SCF) has launched a scathing attack on NFU Scotland (NFUS) accusing the union of not acting in the interests of crofters.
In his monthly column in today's Press and Journal, SCF chief executive Patrick Krause describes the opening of a new NFUS branch in the Western Isles as "strange" and says the union's lobbying efforts do harm to crofting.
The new branch, which officially opened last month, is the first NFUS branch to open in nearly 80 years.
It was launched in response to an increased number of members in the area, and in particular an increase in the number of crofter members from the islands. It has attracted three new members since it opened.
In his column, Mr Krause writes: "It is odd that NFUS craves the support of crofters, whom they keep in the dark about what they lobby for.
"The Common Agricultural Policy subsidy system has changed over the years in the direction of favouring crofters, and would go much further but for the efforts of the NFUS to redistribute money, meant for crofters, to its members on the green pastures of the south-east."
He says he believes it is the duty of the SCF to "raise crofters' awareness of the harm the NFUS lobby does to crofting".
In response to the attack, NFU Scotland called for the two organisations to work together for the benefit of farmers and crofters.
The union's chief executive, Scott Walker, said: "The strength of NFUS is that we can ensure that crofters voices are heard and the results that we have achieved are valued highly by our crofting members. We want to show all crofters what we can do for them and I hope that more crofters will join the union in the years to come.
"On behalf of their members, SCF have an important role to play and I value the work that we can do together to represent and assist all crofters. As with other sectors, this Union will always work with other stakeholders if we believe that it is in the best interests of our members. We are a small, tight nit industry of farmers and crofters who have a lot of persuading to do and, for me, working together is the best way to achieve this."